by Chuck Reider, Board President of the Reno Jazz Orchestra
It is my pleasure to introduce you to Doug Coomler as our new Music Director and let you know more about him. Though he has performed with the orchestra on the tenor sax since 1999, Coomler recently took the helm of the Reno Jazz Orchestra to move us musically forward.
Coomler grew up in the farming community of Pleasant Hill, Oregon, just outside of Eugene. One would think not a hot bed of jazz, but in fact the high school jazz band regularly won each competition they participated in and came in fourth in the 1990 Downbeat Magazine national competition. Music began for Coomler in the fifth grade when he chose to learn the sax. The band director wanted him to pick the clarinet but he insisted on the alto sax. Coomler was inspired by his high school band director Mike Wiggins to pursue jazz. In eighth grade he played his first improvised solo on the alto and in the ninth grade moved over to the tenor as it was the featured soloist chair.
Fortunately, there was a public radio station that he could tune into for their two nights a week of jazz. He would start a cassette recording at 8 p.m. and the next morning eagerly put on headphones to hear what was played that night. In 1990, Director Wiggins took the jazz band to compete in the Reno Jazz Festival – Coomler's junior year. There, Coomler's tenor performance was voted the Outstanding High School Saxophone Solo of the festival. Dr. Larry Engstrom, then the head of UNR's jazz program, was so taken by this performance Coomler was offered a full scholarship to UNR. In 1991, Coomler began his undergraduate music education studies and took as many jazz performance and theory classes he could fit into his schedule and returned to earn a master's degree in jazz performance in 2015.
Through the years, Coomler has shared his passion for jazz by teaching privately, at UNR, and is currently the Incline Middle School band director. Coomler shared with me the process of introducing the students to the power of music, which continues to motivate him.
There are several stages a student works through. First, the student may not like the song as it is too difficult to play. Next, after working on the song, they start hearing they are getting better at performing it. A light comes on when the student realizes they can play that song by putting in the work. It brings them confidence knowing what is possible; it inspires them to try new songs, and, of course, provides enjoyment!
Playing in an ensemble is another element. You must go beyond just reading the notes and use your ears to hear everyone else so you integrate into the ensemble. Pitch, time, tone, and style are a group effort to create a rewarding performance. Coomler believes improvisation is an important and rewarding skill. In past years, classical music required it especially during the Baroque era. Improvisation should not be relegated to jazz but to all forms of music.
Coomler's affinity for jazz and jazz orchestras started in high school playing in an exceptional school big band. The energy coming from an excellent performance is powerful, and standing in front of the orchestra conducting still gives him goosebumps.
Coomler remembers the first time he heard the RJO. Walking down the UNR music department hallway in 1997 (our first year!) he heard the RJO rehearsing. He dug it so much that after the rehearsal he went up to Jack Caudill, the director at the time, and gave Caudill his contact info and said, "Call me if you need a sub." Caudill did and you can hear Coomler on our first CD, "Reno Jazz Orchestra 2000."
As Music Director, Coomler has a vision to make the RJO an iconic Reno performing arts organization, similar to the Reno Phil. Note: I still meet audience members who did not know the RJO existed until they came to a concert. Coomler's plan is to work with our Executive Director, John Bennum, to build our donor base to bring jazz concerts to our schools, bring the very best jazz guest artists to perform with us, and find more performing opportunities. He wants every musician in town to want to perform with us! To help achieve that, he is planning to rehearse on a regular basis, not just for concerts, and regular less formal gigs like our first gigs at the Continental Lodge.
For his first concert as Music Director, he is paying homage to the great Thad Jones/Mel Lewis Orchestra with a concert titled "Live at the Village Vanguard." The performances are June 4th and 5th with the RJO jazz workshop students opening the concert. For more information and to purchase tickets visit: https://renojazzorchestra.org/gigs.html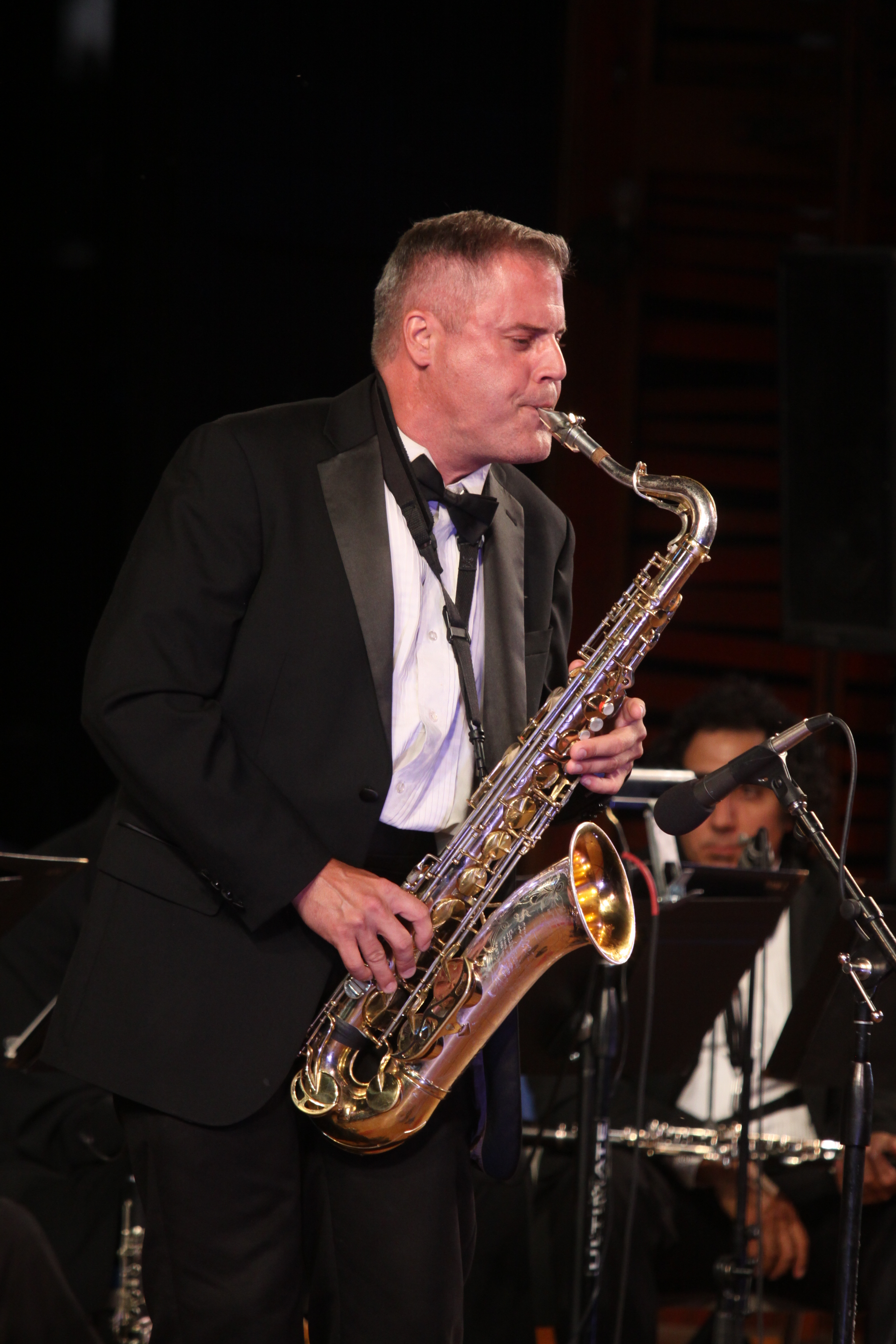 Under the leadership of Jones and Lewis, the Orchestra produced fourteen albums. Jones' compositions are a bridge between the traditional big bands like Count Basie to contemporary compositions we hear today. Now under different leadership and a different name, the Vanguard Jazz Orchestra continues its more than 50-year tradition of performing at the Village Vanguard on Monday nights.
Coomler will be busy conducting the RJO this summer with a July 4th Patriotic Salute at the Hawkins Amphitheater, Our July 30th Artown concert "Hotter Than July" featuring Stephanya Barranti and Cliff Porter performing the music of Tina Turner and Stevie Wonder, and to end the summer with two great Grammy winning jazz artists Diane Schuur and Ernie Watts.
I have known Coomler since his first gigs with the RJO and am thrilled he has accepted the offer to become our Music Director. When you come see us this summer, please welcome him to his new position, and know that after each concert you will agree (to steal a title from one of Thad Jones' songs) "A Good Time Was Had By All."
Doug Coomler Quintet – full concert at the Good Luck Macbeth Theater:
Chuck Reider is the Board President of the Reno Jazz Orchestra