by Chuck Reider, Board President of the Reno Jazz Orchestra
After a two-year COVID hiatus, the Reno Jazz Festival returns April 28th – 30th, 2022, both virtually and in-person on the campus of the University of Nevada, Reno. This is truly a Reno iconic event and I encourage all of you to attend the 60th year!
Prior to COVID, the festival attracted more than three hundred school groups, nine thousand participants as well as fifty clinicians, adjudicators, and performers. I have fond memories of participating in the 1970s, first with my high school jazz band and then my college ensemble. Producing this event is a year-long task taking a dedicated staff. I was fortunate to speak with the Reno Jazz Festival director Peter Epstein to learn what is new this year and the challenges producing an event of this size in uncertain times.
Back in 2020 staff had to decide quickly whether to cancel the event. Remember the festival is always held in April, and it was March when the magnitude of the pandemic began to become apparent. Many thought COVID may be gone by April. Staff made the right decision to cancel and unfortunately to cancel 2021 as well. During this time, staff continued to meet every two weeks and hosted roundtable discussions with band directors and clinicians on ways to improve the festival. When the decision was made to proceed for 2022, staff came up with a creative solution: to combine in-person events with streaming online events.
All events can be accessed through livestream and many live events will take place at UNR. On April 28, Michael Mayo will perform with the UNR jazz faculty quintet the Collective in Nightingale Hall. The Miguel Zenon Quartet will be featured April 29 in the Harlan O. and Barbara R. Hall Recital Hall. These concerts will be fantastic, but are just a small part of the full festival.
The heart of the festival is the student ensemble performances and workshops led by nationally-recognized jazz artists. In years past, there was a whirlwind of student performances throughout the campus as the three hundred ensembles would perform, receive feedback, and a performance score. The Festival Showcase, typically held at Lawlor Events Center, would present the highest-ranked ensembles in each category. This year, school ensembles will submit a video performance and will receive feedback virtually from one of the clinicians. The virtual, on-demand, Festival Showcase this year will include a curated lineup selected by participating Artist Educators and Festival Directors. There will be two full days of workshops April 29 and 30 from 9am to 6pm. Thirteen in all with six being held live on campus.
Epstein, festival assistant Director Adam Benjamin, and faculty member Josh Reed, relied on a combination of artists they know collectively to select this year's artists. As there will be no student ensembles traveling to perform, these workshops are an excellent opportunity for local students to learn more (and love more) about jazz.
There is no way I could go into all the details about the festival so I encourage you to visit the website: unr.edu/jazz-festival/event-schedule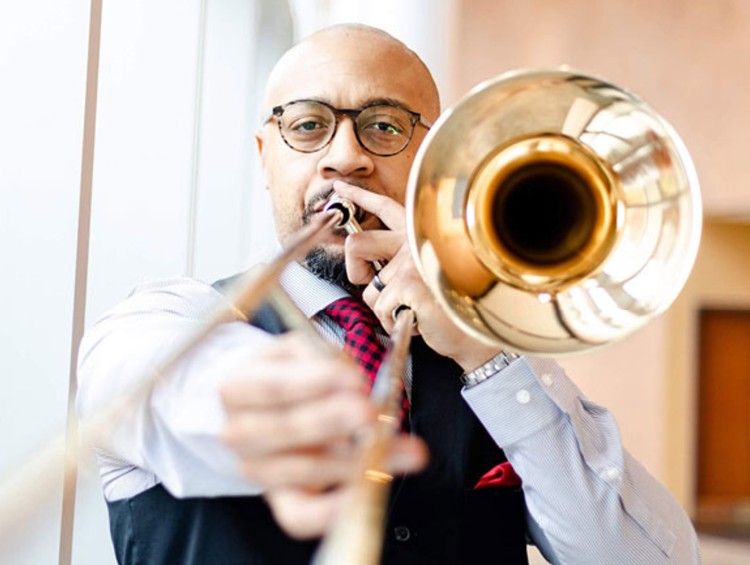 Local jazz fans can buy tickets and attend in person or virtually. A good time will be had by all!
Epstein was excited this year to include the Berklee Institute of Jazz and Gender Justice in a panel discussion. As the music director of the Reno Jazz Orchestra many audience members would ask, where are the women in the band? Epstein relayed an observation that I agree with: middle school jazz bands are about 50-50 boys and girls, while fewer girls participate in high school jazz bands. During his tenure on UNR's jazz faculty, only a handful of women have gone through the program.
To encourage more women into the professional jazz scene, a cultural shift needs to occur. Think of smoking: in my twenties and thirties, smoking was accepted everywhere. I even used a trombone mute as an ashtray during rehearsals. Now it is not acceptable, but that took many years for society to make that change.  The goal of the Berklee Institute is to help make that social change and that is why Epstein was excited about the opportunity to include the panel discussion.  One step of many. In fact, UNR made a conscious decision to hire more female guest artists as well as artists of color.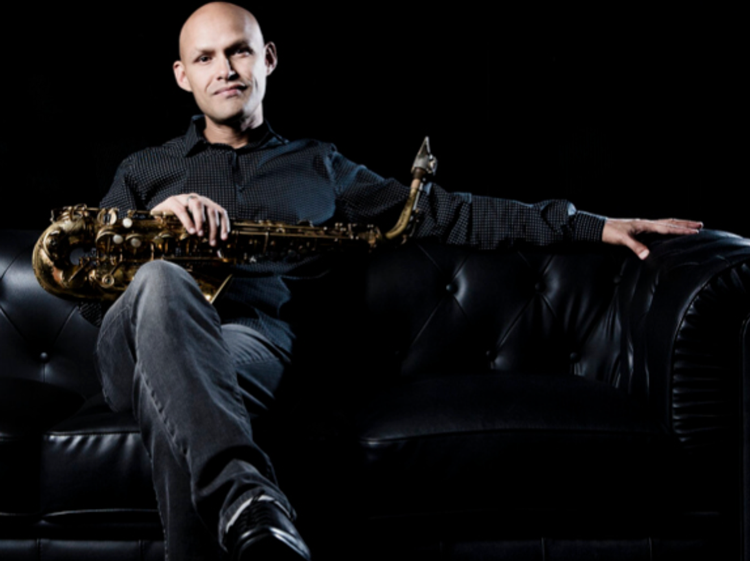 One other major change going forward will discontinue the competition aspect of the festival. As noted, each student ensemble was given a score by three judges, but Epstein always felt that there was a dissonance there. Music, unlike sports, should not be a competition but rather the festival should celebrate the art form and provide learning experiences. There are other benefits such as freeing up clinicians. The three judges were required to hear all the student ensembles in that category to provide uniform scoring. However, these judges could not participate in other events. Logistically it will no longer be necessary to have a performance room after which the student ensemble moves to a feedback room where a clinician, not the judges, provide feedback.
I would like to close with a request: last year UNR created the Larry Engstrom Endowment for the Advancement of Jazz. Engstrom was the driving force behind the growth of UNR's jazz program and was the Reno Jazz Festival Director for more than 25 years.  The community at large has benefited greatly from his efforts and donating to his endowment will further the strong jazz tradition he built at UNR. 
Here is the link to learn more and donate: unr.imodules.com
Jazz is a true American original artform and I am so pleased the Reno Jazz Festival continues to inspire students to embrace jazz and add to their voice to this ever-changing idiom.
Chuck Reider is the Board President of the Reno Jazz Orchestra