by Chuck Reider, Board President of the Reno Jazz Orchestra
I moved to the Reno-Tahoe area in 1978 to find work in the showrooms. I was fortunate to find full time work until casinos no longer hired orchestras in the early 1990s. It was off to school to learn a different skill to pay the bills but I continued to play in town with the Reno Phil, Reno Jazz Orchestra (RJO), and the occasional showroom gig.
The other day I was in line at a local coffee shop and the barista that day was Miguel Jimenez, a talented drummer who has worked with the RJO. This set me thinking. How does this generation of jazz musicians (actually musicians in general) make a living and continue to practice "their trade?" With this in mind, I want to introduce you to two gifted local musicians: Miguel Jimenez-Cruz and Zack Teran.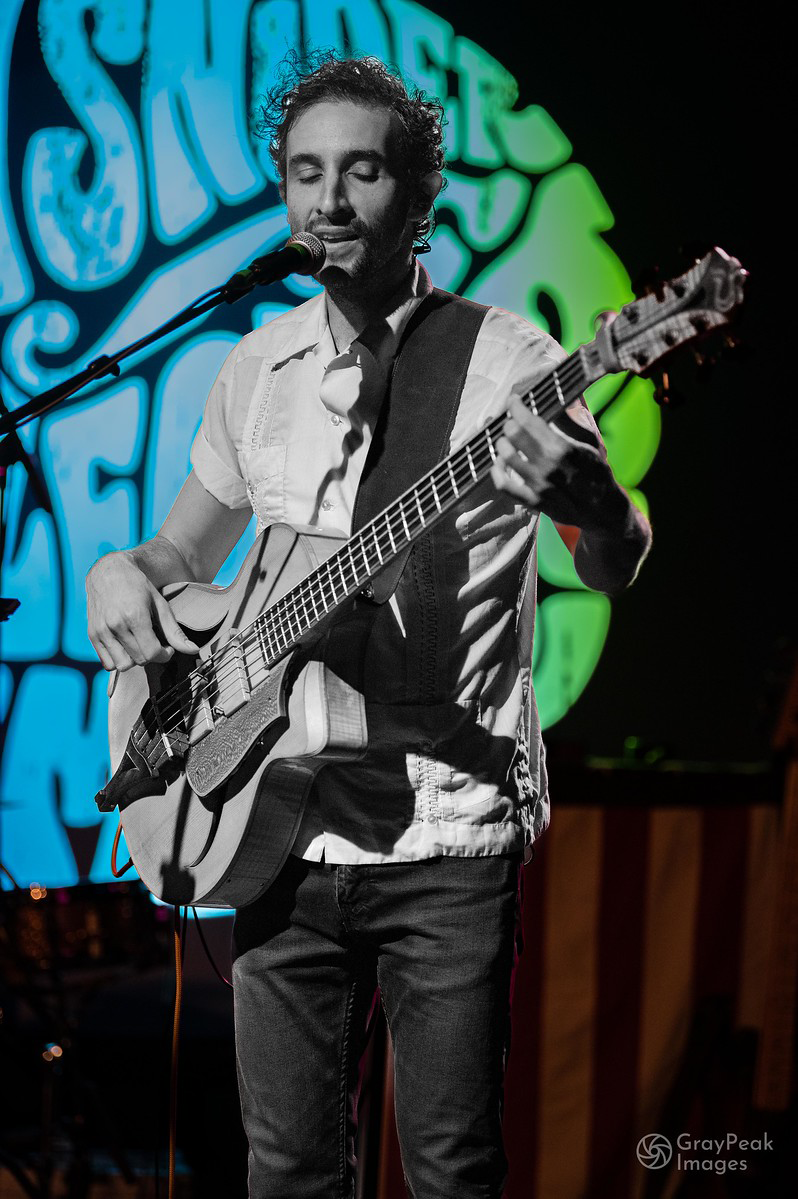 Teran moved with his family to Reno from Mexico. He attended Swope Middle School, Reno High School, and eventually the UNR Jazz Studies program. He performed with the Swope orchestra, but his family did not have the money to purchase an acoustic bass so mom and stepdad got him an electric bass. He was immediately obsessed with it. At Reno High, he did not play in the school ensembles but did study privately. When his close friends all picked up instruments they formed a band inspired by rock bands like Pearl Jam and the Offspring, but also Avant Guard jazz like John Coltrane and Albert Ayler. Listening to the great electric bassist Jaco Pastorius' first album at the age of fifteen, it inspired to him to learn about other musicians on the album like Herbie Hancock and Wayne Shorter. Down the "rabbit hole" he went, checking out every jazz musician he could. His first try to attend the UNR jazz studies was not successful, as he did not play the acoustic bass. Fortunately, upon turning 18, his parents bought him that bass and he learned it on his own. He was accepted on his second audition and graduated with a Bachelor of Music degree.
Jimenez-Cruz is the son of a professional drummer. The family lived in Puerto Rico, but dad could not make enough money to support the family. Fortunately, he had music connections in Las Vegas and auditioned for the Storm review and got the gig. This got dad into Santa Fe and the Fat City Horns (a legendary Las Vegas group). Within three months, dad was able to bring the family to Las Vegas when Jimenez-Cruz was nine. Wherever the family lived, dad always created a soundproof room to practice the drum set. When dad was not using it, that is where you find Jimenez-Cruz working on his chops. Dad loved jazz fusion and this rubbed off on him, listening to Steely Dan, Spyro Gyro, and John Mclaughlin. He learned his snare drum rudimentals in the high school marching band. He decided to move from focusing on sports to music and was accepted at the Las Vegas Academy of the Arts. His first jazz camp featured Randy Brecker as the guest artist, quite an introduction to jazz studies! His time at the Academy was both very challenging and rewarding. Ninety-minute big band rehearsals (not the usual 45 minutes), playing with and learning from jazz greats such as Benny Green, Jimmy Cobb, and Peter Erskine, playing with small groups that were graded on performance. He had to learn five tunes a week on both the vibraphone and drums. During his junior year, UNR Jazz Studies Professor Peter Epstein came to the school to recruit students for the UNR program. He brought with him UNR students Tristan Selzler and Tim Shagoian. Jimenez-Cruz thought their performance was "weird" but kind of cool. Playing with the All-State jazz band meant he got to play with the best students in the state. Here he met Jonathan Phillips (former RJO musician and "on-call" music director) who convinced him to go to UNR to study jazz. On his first day of freshman jazz auditions in 2012, he met Teran and they have become fast friends and musical compadres. That evening Jimenez-Cruz went to hear a jazz combo and Teran was on bass. When Jimenez-Cruz "sat-in" on a tune, Teran was immediately impressed. They locked in rhythmically and it felt real good. Note: for any jazz ensemble from a trio to a full jazz orchestra it is that "locked in" groove between the bassist and drummer that will make or break a performance.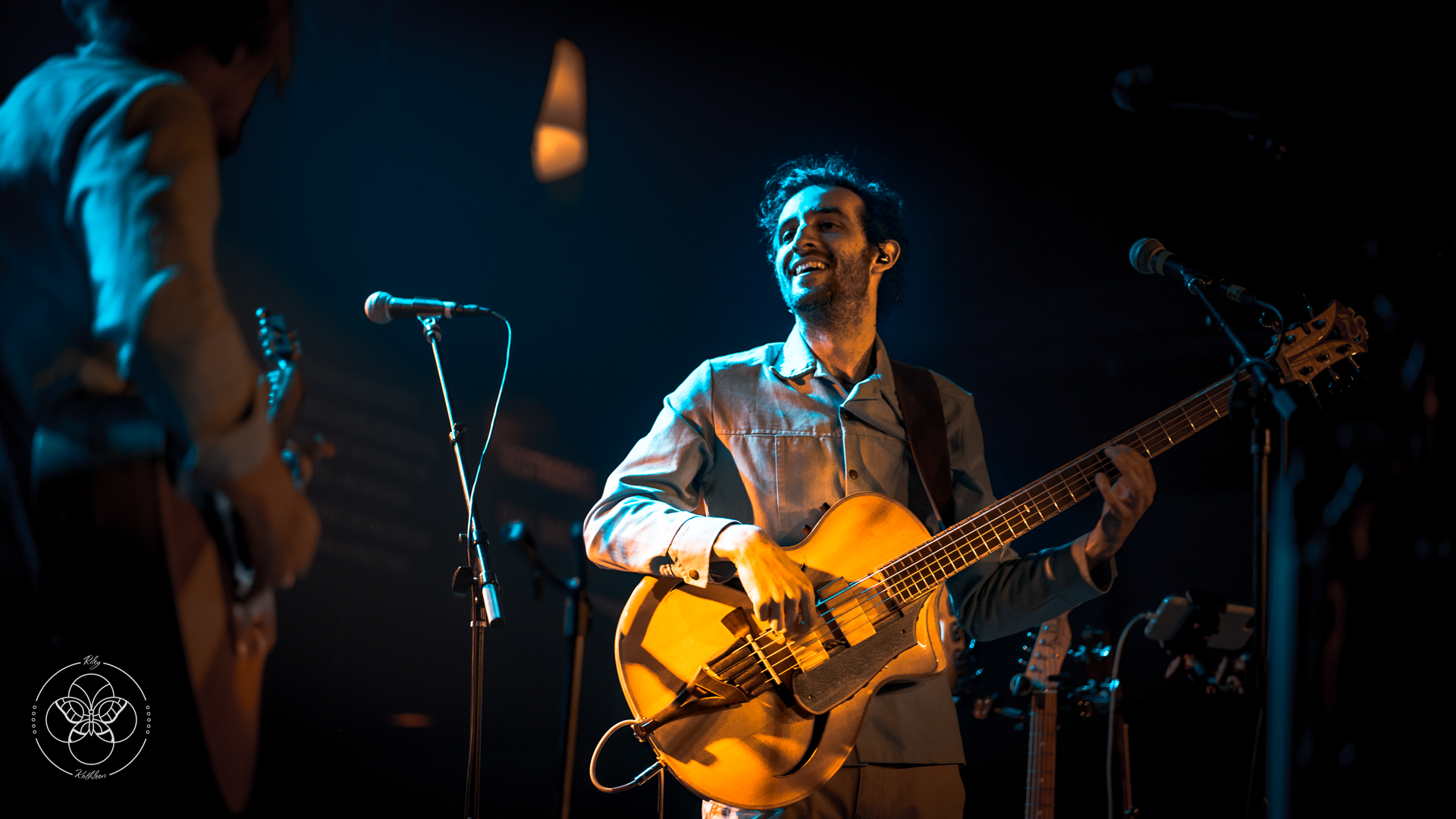 Currently, both Jimenez-Cruz and Teran perform with Tim Snider, just finishing a three-week tour and will be back on the road in June. The group began to form during the pandemic when they chose to "expand the bubble" and play together in person. An album recorded during the pandemic will be released early next year. The group writes and arranges collectively, giving lots of opportunities to improvise. With a new booking agent and great sound engineer, good things are coming together. Both have known Snider for many years, playing off and on together, so creating this new band came quite naturally.
Eventually, Teran and Jimenez-Cruz concluded to be much more selective in the gigs they accept. At first, both took all the gigs that came their way but when the pandemic eased, gigs started popping again, and both were getting burned out playing constantly to make ends meet. Each decided to get day jobs. Teran at the Old World Coffee, where he is the roaster and Jimenez-Cruzat Dopo as a bartender. Both owners are very supportive of their music careers by providing the flexibility of time off for touring. With a base income, both can be more selective but that does not mean they are not busy.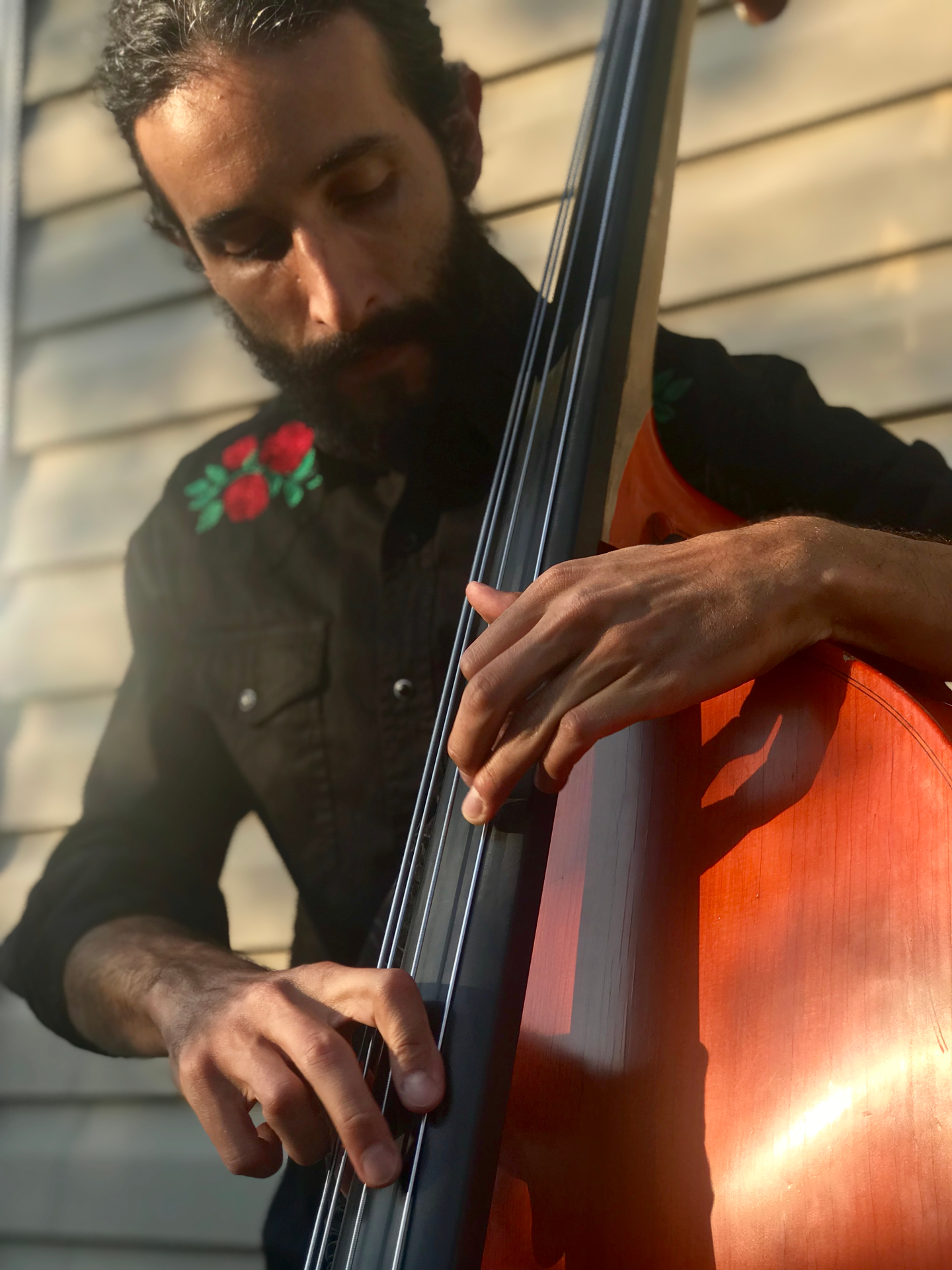 Teran will be heard on recent recordings by trumpeter Josh Reed (UNR Jazz Faculty), UNR colleague pianist Bryan McCallister, and percussionist Barra Brown. He has also worked with Joe Berry (another UNR grad) on Berry's film scores. Currently he is composing music for a children's ballet for the Sierra Nevada Ballet to be recorded by the Reno Philharmonic. Teran's second album, which includes Jimenez-Cruz, will be released sometime next year. Both will be going to Denver in August to record on UNR Jazz Faculty saxophonist Peter Epstein's new album.
Jimenez-Cruz and Teran have the same vision for their music careers: tour the world with close friends, playing original music and making a comfortable income. I admire musicians willing to take on the daunting challenge of making a living in music and I am confident Teran and Jimenez-Cruz will meet that challenge. Wish them well and follow the careers of these two gifted musicians.
Related Videos:

Zack Teran Group - Celestial Navigator | FTLOJ Live studio sessions

Tim Snider & Wolfgang Timber - Climb Higher [Live]
Chuck Reider is the Board President of the Reno Jazz Orchestra