Our Programs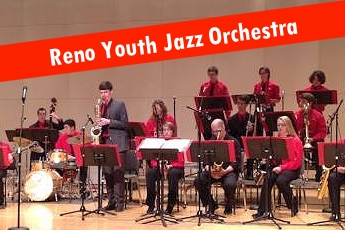 The Reno Youth Jazz Orchestra (RYJO) was established in 2006, co-founded by Vernon Scarbrough and Karen Scarbrough. Our mission is to assemble, by audition, the top middle and high school Jazz talent in the Reno-Sparks-Carson-Tahoe communities in order to provide opportunities for the performance, preservation, appreciation, and study of jazz music. Vernon is currently the Orchestra's Music Director, and Karen is Director of Programs and Development.
---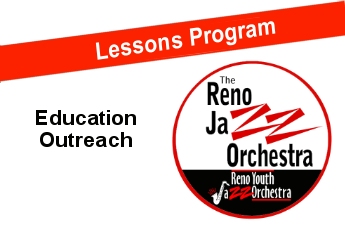 Piloted in the Spring of 2022, the lessons program is an RJO outreach program for low-income schools with band programs in Northern Nevada. The purpose is to offer lessons and small-group instruction for band students who are not able to afford lessons. Many of these schools have highly motivated students who would like to improve but do not have access to small group or individual instruction. The RJO hires instructors from the community who are music educators as well as music education majors at the university.
---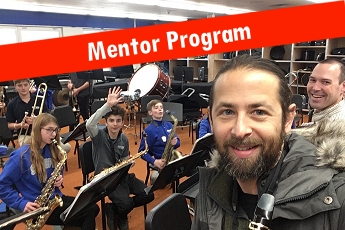 Each semester the RJO works with a dozen schools in the Northern Nevada area and provides jazz mentors to work with their jazz ensembles at no cost. Each school is assigned 2 mentors that visit a total of 6-8 times. In return, the ensembles are asked to perform at our Jazz in the Schools event and the Reno Jazz Festival. The director submits a pre-recording and a post-recording to show the ensemble's growth.
---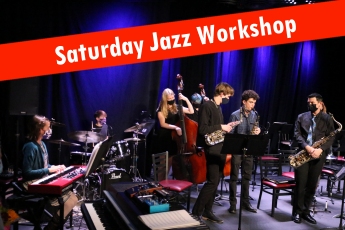 The RJO provides a Saturday workshop for students in Northern Nevada who would like to work on improvisation, jazz theory, ear training, and small group performance. Currently taught by Dylan Coleman-Tunstall and guest instructors, this 9-week program helps students improve playing by ear in a small group setting. We offer 2 sections: beginning and advanced. Each session is limited to 10 students. The culminating project is 2 performances in which the students perform on a concert opening for the RJO.
---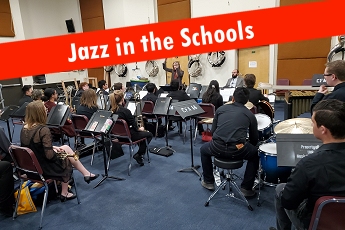 For over two decades, the RJO and the Department of Music at the University of Nevada, Reno, have hosted the annual Jazz in the Schools. This one-day event is an opportunity for jazz ensembles from middle and high schools in Northern Nevada to perform for ensemble experience and focused feedback from nationally recognized clinicians. This event is provided at no charge to schools, participants, or attendees. The mission is to bring students together to perform for one another and work with RJO musicians in a clinical setting.
---
Supporting Our Jazz Musicians of the Future
Our mission is to build a greater appreciation of jazz in Northern Nevada by providing outstanding big band performances, promoting the artistry of Reno Jazz Orchestra musicians through a variety of ensembles, and supporting jazz education through a mentorship program in middle schools, high schools, and colleges. All combined, we contribute to the vibrancy, diversity, cultural vitality, and quality of our community's artistic life.
With your support, our mission will remain strong to sustain our education programs noted below. For more information, and to donate to the programs below, please email Chuck Reider or call 775-372-6160.
---