Upcoming Event Information — Join Us for some Live Jazz!
---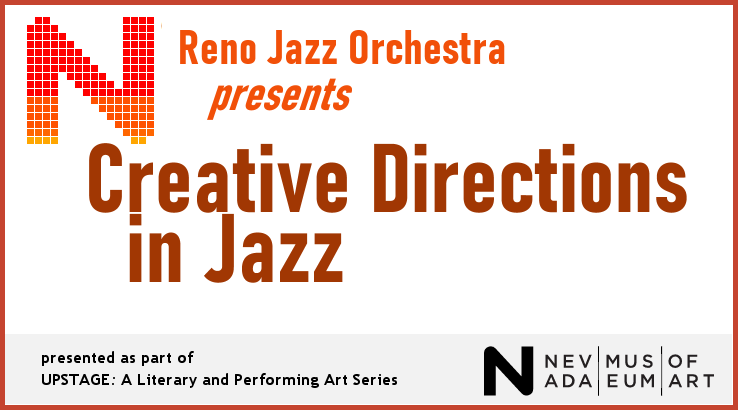 Reno Jazz Orchestra
presents
Creative Directions in Jazz

Friday, October 21, 2022
7:30 PM
Nevada Museum of Art
160 W Liberty St
Reno, NV

$35: Museum Members
$40: General Public
$20 Students w/ ID
The Reno Jazz Orchestra is excited to present "Creative Directions in Jazz" at the Nevada Museum of Art on October 21, 2022. The program is presented as part of UPSTAGE: A Literary and Performing Art Series supported by the Nightingale Family Foundation and the Williams Foundation. The concert will showcase original compositions by contemporary composers.
During this innovative concert, the Music Director will lead the seventeen-piece Orchestra in a musical journey exploring new, creative directions in jazz during this one-of-a kind event.
Tickets for the 7:30 pm performance will be available through the Nevada Museum of Art's website at NevadaArt.org.
The Reno Jazz Orchestra has recorded five albums, primarily of previously created works; however this concert is all new material that will be professionally produced recording sessions at the University of Nevada, Reno later that week.
---