We Are The Reno Jazz Orchestra

Orchestra Personnel
Chuck Reider, Music Director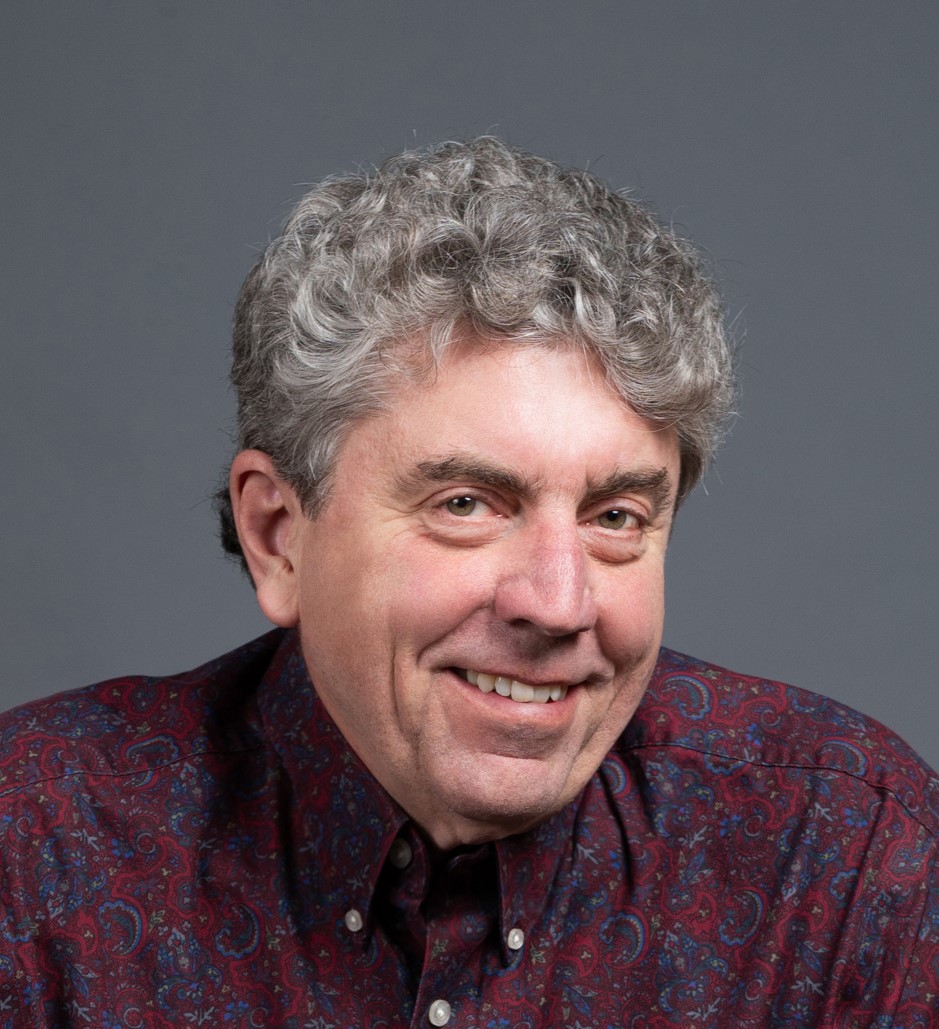 Chuck has been a professional trombonist for over forty years, starting his career in San Francisco where he received a Bachelor's Degree in music from San Francisco State University. He moved to the Reno-Tahoe area in 1978 where he played his first casino gig at the Cal-Neva which featured Johnny Ray and a new upcoming comedian Jay Leno.
As a showroom musician, he performed with all the great entertainers from Frank Sinatra and Sammy Davis Jr. to Diana Ross and Willie Nelson. He has performed with the Reno Philharmonic since 1984 which included two performances with the great Pavarotti. Chuck is a founding member of the Reno Jazz Orchestra and has been the Music Director since 2006. Music is his passion, and he is committed to the RJO's Mission bringing our community world-class big band performances and motivating the next generation of jazz musicians through the RJO education program.


Trumpets
John Beckman
John played in the 28th Army Band at Ford Ord, Calif. He's performed in the Reno-Tahoe area since 1968 with notable musicians such as Buddy Rich and Ray Anthony. John associates jazz with emotions like love, hate, sadness, and excitement.
Josh Dunlap
Julien Knowles
Andrew Woodard
Andrew played in the U.S. Army Studio Band at Fort Mead, Maryland. Later, he joined the United States Bicentennial Band and Chorus. They played for at high-profile events including a gala where President Gerald Ford was the guest speaker. Andrew recalls a nod of approval from Tony Bennett during a solo: "It was worth all the years of practice."
Trombones
Dean Carter (Lead)
Dean has played in the Reno-Tahoe area for 25 years. He's performed with Sammy Davis and worked with renowned signers Frank Sinatra and Aretha Franklin. Dean relates jazz to pure joy. "Jazz is built on the attraction and the environment it's in."
Rich Lewis
Richard is a founding member of the Reno Jazz Orchestra. He began playing in the Reno-Tahoe area during the late 1970s, during the casino showroom era. Richard graduated from the University of Nevada, Reno with a music education degree. Now, he teaches music in the Washoe County School District.
John Bennum
Chuck Reider, bass trombone
Saxophones
Karl Busch, alto 1
Dallas Smith, ato 2
Dallas studied different styles of music, from classical to East Indian classical to American Jazz. He loves the impromptu abilities of jazz music and sound of big band. Dallas feels as though "time stands still when he plays with friends."
Doug Coomler, tenor 1
Doug has an accomplished career that includes performances with some of the finest musicians and singers in America. Today he is a faculty member at the University of Nevada Reno, owns a private teaching studio, and is the Director of the Reno Youth Jazz Orchestra.
Jim Garaventa, tenor 2
Jim is a founding member of the Reno Jazz Orchestra. He has played in the Reno-Tahoe area since 1975, during an era of casino showroom bands that began in the 60s. Jim loves the diversity in jazz music. He believes that "there are not clear lines as to what jazz is or isn't.
Mauro Di Gioia, baritone
Mauro is the founder of ReedGeek, a business in Reno that provides a reed accessories that helps create a high-quality sound for woodwind musicians of all ages. Mauro loves the complexities and fingerprint sound of individuals and ensembles.
Rhythm
Hans Halt, bass
Hans began his career in Bay area Latin bands. After graduating from the University of Nevada, Reno, he became a music professor at the University. Hans has been around music since he was a kid. He played piano, guitar, electric bass and built his career on the upright bass.
Bill Hecht, piano
Bill has led a very diverse career. He was the pianist for the Engelbert Humperdinck 1983 World Tour, performed with Little Anthony and the Imperials, Chuck Berry and many more. Bill sang in various productions with Nevada Opera Chorus and Reno Philharmonic Chorus and composed and arranged music for many of the more popular IGT slot machines.
Andy Heglund, drums
Andrew began playing professionally during high school for a steakhouse house band. He enjoyed the opportunities to learn different styles of music. Now, he enjoys teaching music at the University of Nevada, Reno. Andrew remembers his mom taking him to a concert featuring the drummer Buddy Rich, a musician "that greatly impacted his passion for jazz."
Joey Berger, guitar
Joey is an alum of the University of Nevada, Reno. He enjoys playing a variety of music including jazz and rock. At the age of 12, he remembers struggling to wrap his hands around a guitar. Joey credits his appreciation and love of jazz to his school teachers and mix tapes.
RJO Contact Information
Mailing Address
Reno Jazz Orchestra
124 West Taylor Street
Reno, Nevada 89509
Phone, Email, Website
775-372-6160
info@renojazzorchestra.org
www.renojazzorchestra.org
Music Director
Chuck Reider
chuck@renojazzorchestra.org
775-372-6160
Marketing and Development Director
Lee Koch
lee@renojazzorchestra.org
775-372-6160
Special Events/Booking Coordinator
Micheline Thompson
micheline@renojazzorchestra.org
775-372-6160
---
THE BOARD OF DIRECTORS
Dallas Smith, President
Steve Self, Vice President
Chuck Reider, CEO/Music Director
Scott Thunder, Treasurer
Joe Gorman, Secretary
Cindy Davis, Member
Mike Eardley, Member
Linda Newberg, Member
Andrew Woodward, Member
Shari Pheasant, Member
---
RJO Support
To meet the continued population growth and to provide more cultural and educational opportunities to our community, this is the time to expand and enrich RJO's performance and educational programs. And we can with your help through our RJO Partners Program, Corporate Sponsorship, or Circle of Friends donation program.
By supporting Reno's premier jazz orchestra, you are helping us fulfill our mission of performing and preserving one of America's only indigenous art forms – big band jazz.
The Reno Jazz Orchestra is a 501 (c)(3) nonprofit organization. All contributions are tax-deductible to the extent permitted by law. To learn more about how to donate, follow these links:
---
Oh, That Jazz Big Band Sound.
The motivation behind the Reno Jazz Orchestra is the desire to create good music in the grand tradition of the jazz big band stage performance. It's a motivation based upon the simple love of that grand sound and the rush and wonder of playing 17 pieces to a packed house.
Now, that's heaven.
We who love jazz and the big band sound are lucky to live in Reno. The city has made a name for itself with jazz, and some would argue, the strongest tradition here is the big band sound. It's an intense love, this love of music, which has made Reno a magnet for world class performers. In the past, this thriving city had the demand, the means, and the incentive to build intimate, high class showrooms in its downtown casinos, specifically for the big band productions. The city became known for its extravagant shows. In fact, at its peak, the world's largest performance stage was built in Reno. Several of these spectatular showrooms still exist and they make playing live an especially satisfying treat. But whatever venue, historical or modern, the demand for big band jazz continues, and we love playing for our audiences and we love our fans.
The RJO is also very much tied to the world of education. In a city that understands the importance of teaching and learning, and so close to a school with a renowned program in Jazz and Improvisational Music, the Reno Jazz Orchestra has its good share of educators among its ranks.
history of music Reno has an important place in the history of jazz, and the history of music. We jam in the cool shade of giants.
With a shared interest among its members, the RJO's mission is the development of cultural values -- in this case the perpetuation of jazz music, jazz music education, the living history of jazz culture. We as musicians, as an orchestra, are very interested in producing the art form that would fulfill that goal. This means not only live performances, but also intensive teaching programs, such as our annual Jazz in the Schools. The Orchestra is in a particularly wonderful position in that we find ourselves gathered together as the result of a long historical trend that continues to celebrate the big band as not only a form of wild and wonderful entertainment - fun to play and fun to hear - but as a true form of American music with a genuine place in its history, something extremely worthy to pursue.
We aim to continue to create an atmosphere that perpetuates an appreciation for jazz music and jazz history, such that from our artistic and educational efforts comes musical inspiration, and as a result, a perpetual generation of accomplished local musicians making everyone happy with their smooth sounds.
Just the enjoyment of performing to a crowd of fun loving people will keep the RJO returning to the stage. The satisfaction in helping student musicians grow into professional creative artists also keeps us going. We hope to promote an ever increasing appreciation for jazz music and jazz culture in northern Nevada. What better way than to play the music and make it happen?
Thank you for your support!