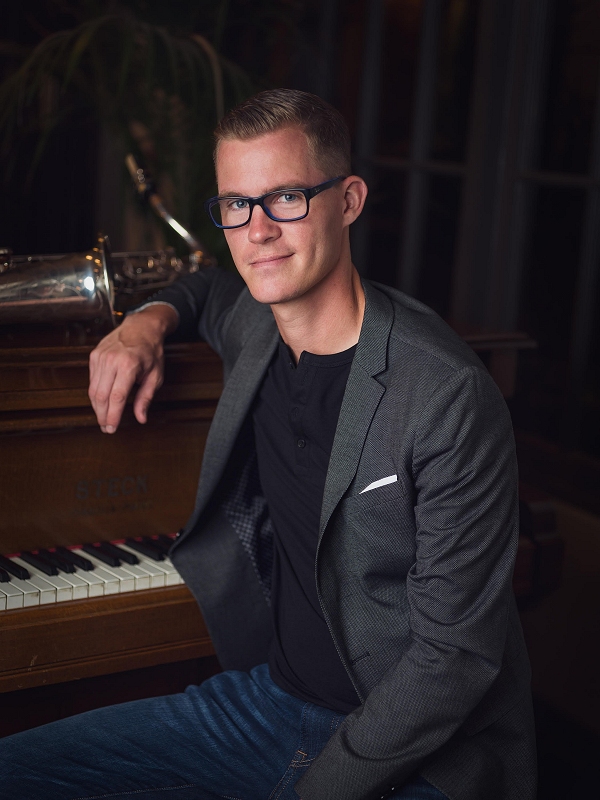 About Greg Johnson
Dr. Greg Johnson is quickly becoming recognized as an important voice in the jazz community. His distinctive saxophone sound and compositional style has found its way into multiple genres of Jazz, Classical and Popular music.
As a saxophonist, Greg has appeared in concert and on over 40 mainstream recordings with jazz legends Curtis Fuller, Billy Taylor, Bob Mintzer and many more. He has toured and performed with notable Pop and Rock acts such as Saint Motel, Robin Thicke and Barry Manilow, Skip Martin, The Spinners, The O'Jays, Eddie Holman and Jim Peterik, at some of the biggest venues and festivals in the world.
Serving as Assistant Professor of Jazz Studies at Sacramento State, Greg has previously held positions at the University of Southern California, Marin School of the Arts and California State University Stanislaus. He has released ten recordings under his name and has contributed to dozens more. His recent work has appeared on the GRAMMY ballot in six categories for his albums "Philosopher's Path" and "Visions of Kansas City."
---
MARCH: Concert #4
The Theatre Concert
Greg Johnson, Guest Music Director
Reno Youth Jazz Orchestra soloists are featured in a program dedicated to the music of _____________.
March 10, 2024
4:00 PM
The Theatre
505 Keystone Ave.
Reno, NV 89503
---
---