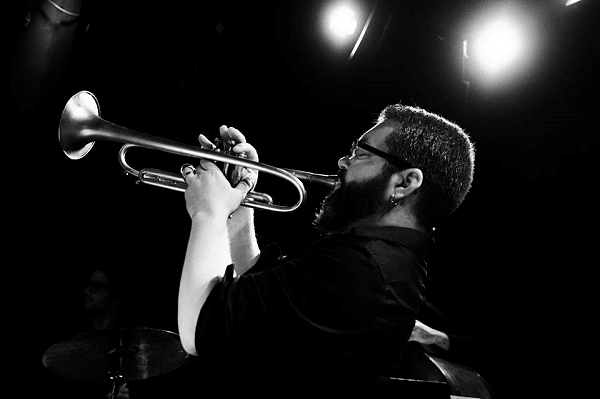 About Josh Reed
Josh D. Reed is a trumpeter and educator who holds degrees from the University of Colorado Boulder, the Eastman School of Music and James Madison University. As a performer, Reed has shared the stage with artists such as Dave Douglas, Anat Cohen, Art Lande, Tommy Igoe, Greg Gisbert, Paquito D'Rivera, Rufus Reid and Darlene Love. He currently leads his own trio, quartet and quintet.
As an educator, he has taught private lessons, ensembles and courses at Lagond Music School in New York, Metropolitan State University in Colorado, University of Colorado and communities throughout the United States. Reed directed the jazz program at the University of Missouri in the spring of 2017 before directing the jazz program at Santa Clara University. He joined the faculty at the University of Nevada, Reno in fall 2019 as an assistant professor of jazz trumpet.
Reed has an upcoming release, "No Signs Ahead" with Dave King from the Bad Plus after his first album, "Leaping Forward" featuring Art Lande. He is also featured on Manzanita Quintet's "Osmosis," Tim Wendel Septet's "Westward You," Art Deco's "Free Range," Emily Takahashi's "Not Spoken," Omar Thomas's "I Am," Matt Smiley's "Quartet Art" and releases from Dillon Vado's "Never Weather."
---
FEBRUARY: Concert #3
Jazz in the Schools
Josh Reed, Guest Music Director
The Reno Jazz Orchestra is joined by guest composer and trombonist Dean Sorenson.
February 10, 2024
12:00 NOON
Nightingale Concert Hall
University of Nevada, Reno
1335 N Virginia St
Reno, NV
February 11, 2024
4:00 PM
The Theatre
505 Keystone Ave.
Reno, NV
---
---