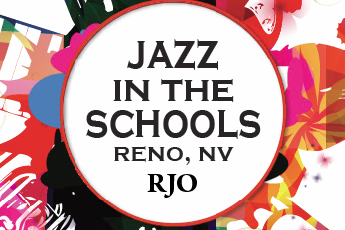 JITS: CLINICIANS 2021
February 11, 12 & 13, 2021
Kyle Engelhardt
Instrumental Music Teacher, Cedar Falls High School, Cedar Falls, Iowa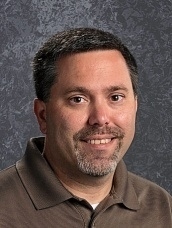 Kyle Engelhardt is currently in his 21st year of teaching instrumental music; he has been teaching at Cedar Falls High School, in Cedar Falls, Iowa, since 2004. He directs the Symphonic Band, Jazz One, and co-directs the marching band and pep band with Mr. Gerald Ramsey. The Cedar Falls band program has a rich tradition of excellence in Iowa. Over the years, more than 250 Cedar Falls students have been selected for the Iowa All-State Concert Band, and more than 25 have been selected to participate in the 4A All-State Jazz Band. The bands have toured to California, Missouri, Florida, and Washington DC, performing at various public performances and university clinics. Under his direction, CFHS Jazz One has twice been invited to perform at the Iowa Bandmasters Association annual state conference.
In addition to his teaching duties, Kyle enjoys staying active as a performer, adjudicator, and clinician throughout the state. Engelhardt has served as President for the NEIBA District, and is a Past-President of the Jazz Educators of Iowa. He also served two terms as state IBA Jazz Affairs Chair and for seven years as NEIBA District Jazz Chair. He has been a staff member for several summer jazz camps, including the Simpson Jazz Camp, the KCCK/Kirkwood College MS Jazz Camp, and the Independence HS Jazz Camp. He performs regularly on trumpet with the Bill Shepherd Big Band, and in various churches and jazz combos. Kyle was honored to receive the NEIBA "Phillip Sehmann Excellence in Teaching Award – High School Level" for 2015, and in 2019, was invited to be the CFHS representative teacher for the Governor's Scholar program.
Engelhardt graduated with a BA in Music Education from Truman State University (1999) in Kirksville, Missouri, and also completed a Master of Arts in Music Education from Truman State University (2000). Previous teaching assignments include: Centerville High School Band Director (3 years), and Willow Springs, Missouri, Grades 5-12 Band Director (2 years). Professional affiliations include: Jazz Educators of Iowa, IBA, NEIBA, and Phi Mu Alpha Sinfonia. Kyle's wife, Laura, is the band director at Holmes Jr. High in Cedar Falls, and they have two children: Kristen and Alex.
---
Mike Conrad
Assistant Professor of Jazz Studies & Music Education, University of Northern Iowa, Cedar Falls, Iowa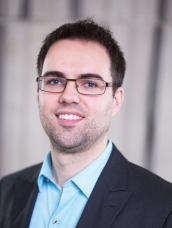 Mike Conrad is a composer, improviser, and teacher from Bettendorf, Iowa. As a performer, he has toured China, played at the Umbria Jazz Festival in Perugia, Italy, and appeared at various jazz festivals and venues all over the United States. Conrad has enjoyed playing piano in ensembles like the Alexa Tarantino Quintet, Dave Chisholm's Calligraphy, Christopher's Very Happy. Band., and the Mike Conrad Trio. Equally accomplished on both trombone and piano, Conrad truly loves collaborating with other musicians, and always brings his creativity and expressiveness to every performance he gives and every composition that he writes.
Conrad has been recognized for his arranging and composing with four ASCAP Herb Alpert Young Jazz Composer Awards and seven DownBeat Awards, as well as awards and commissions from organizations like the Bundesjazzorchester of Germany, the West Point Jazz Knights, and the American Society of Music Arrangers and Composers. Conrad's arrangements have been performed all around the world, including a 2014 premiere at Carnegie Hall, and a performance at the US Presidential Inauguration in 2013. Some recent career highlights include his participation in the 2017 Metropole Orchestra Arrangers Workshop with Vince Mendoza, and winning 2nd Prize in the "Spheres Of A Genius" composition competition through the Vienna Radio Symphony.
From 2013 to 2015, Conrad was the Head Band Director at West High School in Waterloo, Iowa where he directed the Wind Symphony and Jazz Ensembles and taught Music Theory and Jazz Improvisation. He has also led his own large jazz ensemble called COLOSSUS and released an album of original music featuring Alex Sipiagin with his 15-piece group, the All Angles Orchestra. Conrad is in high demand as a clinician and guest director for jazz bands, and he continues to come up with fresh and exciting works for a wide variety of ensembles. Many of his compositions and arrangements are published by UNC Jazz Press, ejazzlines, and his own website, www.mconradmusic.com.
Dr. Conrad earned degrees from the University Northern Iowa (BM and BME), the Eastman School of Music (MM), and the University of Northern Colorado (DA). He is currently serving as Assistant Professor of Jazz Studies & Music Education at the University of Northern Iowa, where he directs Jazz Band Two and teaches courses/ lessons in Jazz Improvisation, Jazz Pedagogy, Jazz Methods, Jazz Theory, Jazz Piano, Jazz Composition, and Jazz Arranging.
---