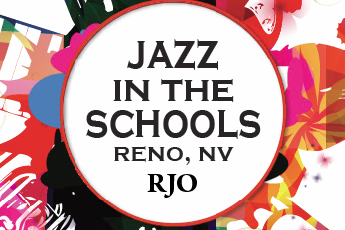 Information for Jazz in the Schools 2021 Coming Soon.
JITS: CLINICIANS 2020
Saturday, February 8, 2020
JOSH REED
Jazz Trumpet, Assistant Professor, University of Nevada, Reno
(Ensemble Feedback; Guest Conductor)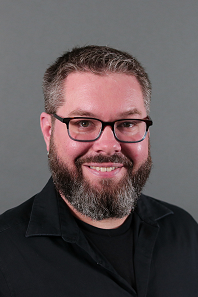 Josh D. Reed is the assistant professor of jazz trumpet at University of Nevada-Reno. Prior to this appointment, Dr. Reed was the Director of Jazz Studies at Santa Clara University where he directed large jazz ensembles and combos, taught private lessons, jazz improvisation, jazz history, and music theory. Dr. Reed holds degrees from the University of Colorado Boulder, the Eastman School of Music, and James Madison University. As a performer, Dr. Reed has shared the stage with artists such as Anat Cohen, Dave Douglas, Brad Goode, Art Lande, Tommy Igoe, Greg Gisbert, Paquito D'Rivera, Rufus Reid, and Darlene Love. He currently leads his own trio, quartet, and quintet. As an educator, Dr. Reed has taught private lessons, ensembles, and courses at Lagond Music School in New York, Metropolitan State University in Colorado, University of Colorado, and communities throughout the United States. Dr. Reed directed the Jazz Program at the University of Missouri in the spring of 2017 before directing the Jazz Program at Santa Clara University. Dr. Reed recently released his first recording as a leader: Leaping Forward featuring Art Lande. He is also featured on Art Deco's Free Range, Emily Takahashi's Not Spoken, Omar Thomas's I Am, Matt Smiley's Quartet Art, and upcoming releases from Dillon Vado's Never Weather and The Tim Wendel Septet. Dr. Reed will be recording a new album with his quartet in April 2020.
John has a Bachelor of Music degree in jazz education from the University of North Texas and a Master of Music in jazz studies from Manhattan School of Music. He is on the faculty of Manhattan School of Music, and Kutztown University, and is an Artist in Residence at Amsterdam Conservatory, Holland. John is also the author of The Art of Bop Drumming, Beyond Bop Drumming, The Jazz Drummer's Workshop, The Master Drummer DVD, and has taught master classes around the world.
---
TINA RAYMOND
Percussion, Assistant Professor, Los Angeles City College
(Feedback)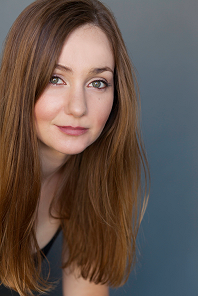 Tina Raymond is a drummer based in Los Angeles, CA. A unique voice in the Los Angeles contemporary improvised music scene, Raymond blends traditional jazz vocabulary with African polyrhythm and classical percussion technique. She performs, adjudicates, and presents workshops world wide and has shared the stage with many jazz luminaries including Bobby Bradford, David Binney, Rova Saxophone Quartet, Jeff Parker, Art Lande, and Vinny Golia. She can be heard on many records including Cathlene Pineda's "A Weeks Time"(Orenda Records), The Harold Trio's "Harold Trio" (Edgetone Records), Nick Mancini's "The Long Game" (self released), Alex Sadnik's "Londelius" (Big Ego Records), Dan Rosenboom's "Trio Subliminal" (Orenda Records), Jon Armstrong's "Burnt Hibiscus" (Orenda Records), and her debut album featuring Art Lande and Putter Smith entitled "Left Right Left" (Orenda Records).
Raymond is an assistant professor of music at Los Angeles City College in Hollywood, CA where she teaches courses in jazz and percussion. She attended the University of Cincinnati College-Conservatory of Music (B.M Double Performance - Classical Percussion and Jazz Studies) and California Institute of the Arts (M.F.A Jazz Studies). Raymond studied African ewe music with Ghanaian chief Alfred Ladzekpo, classical percussion with the members of Percussion Group Cincinnati, and jazz drum set with Joe LaBarbera, Jeff Hamilton, and the late John Von Ohlen. She is also an educational artist endorsed by Sabian, Regal Tip, and Remo. She is an active member of the Percussive Arts Society and Jazz Education Network. Raymond is endorsed by Sabian, Regal Tip, and Remo.
---
MIKE STEINEL
Jazz Trumpet, Professor Emeritus, University of North Texas
(Feedback)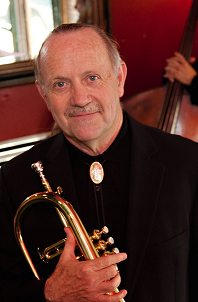 Mike Steinel is a jazz trumpeter, pianist, composer and arranger. An internationally recognized jazz educator, Mike is the author the highly acclaimed Essential Elements for Jazz Ensemble and Building a Jazz Vocabulary. He has performed throughout the US, Canada and in Europe, appearing as soloist at the MENC, IAJE, and JEN international conventions; and at the Midwest Band and Orchestra Clinic. He has recorded with the Rosewood Trio, the Frank Mantooth Orchestra, the Chicago Jazz Quintet and is a featured soloist on recent release by the Mike Waldrop Big Band (2015). He has performed with Ella Fitzgerald, Clark Terry, Don Ellis, Bill Evans, Zoot Sims, Jerry Bergonzi, and others.
Mike has served as Professor of Jazz Studies at the University of North Texas since 1987. He is the founder and director of the UNT Jazz Combo Workshop, the UNT Jazz Trumpet Workshop, and the UNT Jazz Winds Workshop. Mr. Steinel has served as Co-Chair of the Jazz Advisory Panel for the National Endowment for the Arts and holds a BME degree from Emporia State University and a MME degree from the University of North Texas.
---
JOSH MURRAY
Saxophone, Teacher of Jazz Band, The Rio Americano Band
(Feedback)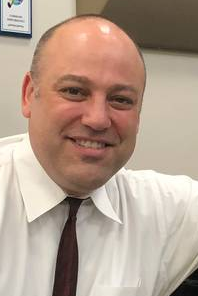 Josh Murray has been a tireless band teacher and musical mentor at Rio since 1998. Mr. Murray grew up in New York City and attended the New School for Jazz and Contemporary Music, learning from Reggie Workman, Jimmy Cobb, Ira Gitler, Kenny Werner, and Joanne Brackeen, among others. Mr. Murray's performing credits include shows with Phil Woods, Jimmy Smith, Peter Erskine, Bobby Shew, Gary Foster, Donny McCaslin, Wycliffe Gordon, the Jim Widner Big Band, and the Drifters. He is a member of the Sacramento Jazz Orchestra and the Ron Cunha Big Band. Mr. Murray has a Bachelor's Degree in History from UC Davis and a Masters in Education from Chapman University. He is a contributing author to Teaching Music Through Performance in Jazz, Vol. 2. 
---
Resident Clinicians
---
ANDREW HEGLUND, D. A.
Percussion, Jazz in the Schools Director, Associate Professor, UNR
(Jazz Combo Clinics)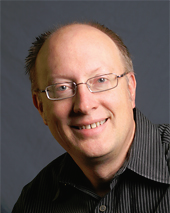 Andrew Heglund is Associate Professor at the University of Nevada, Reno where he teaches percussion, directs the UNR Percussion Ensemble and Jazz Big Band 1. Heglund holds a Doctor of Arts Degree in Music from the University of Northern Colorado and a Master's of Music Degree in Jazz Studies from the University of North Texas.  Since moving to the Reno-Tahoe area in 1996, Heglund has performed with jazz artists Lee Konitz, Cedar Walton, Bobby Hutcherson, Bud Shank, Ravi Coltrane, Robin Eubanks, and Fred Hersch.  He also performs with the UNR faculty quintet The Collective, The Reno Jazz Orchestra, and the Ed Corey Trio.  Heglund has played on four CDs with the Collective (North, Boats, Balance, Once and Again) and one CD with the Ed Corey Trio (Modal Citizen). He also performs with the Reno Philharmonic Orchestra and the Discover Music Percussion Ensemble.  Recently, Heglund was percussion soloist with the University Wind Ensemble for their performance of Joseph Schwantner's Concerto for Percussion and Orchestra. Dr. Heglund is an active clinician/adjudicator in the Northern Nevada and Northern California areas and organizes the annual Northern Nevada Day of Percussion.
---
ED COREY
Jazz Guitar, Music Theory, Composition Lecturer, Jazz & Improvisational Music, UNR
(Jazz Combo Clinics)
Ed Corey has taught music at the postsecondary level for 18 years and is currently instructor of guitar and guitar ensemble director at the University of Nevada, Reno. He earned his bachelor's degree at the University of New Hampshire, Durham and received his master's degree from California State University, Sacramento. Corey has performed for 35 years as a jazz guitarist throughout the country, and has also performed for many years with casino showroom orchestras in Reno. Ed presently performs in the Reno/Tahoe area with his own jazz guitar group, The Ed Corey Trio.
---
PETER EPSTEIN
Saxophone, Department Chair, Assistant Professor, Jazz & Improvisational Music, UNR
(Jazz Combo Clinics)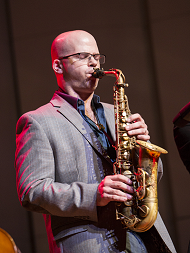 Peter Epstein began his career in 1984 in Portland, Oregon. After several years apprenticing with many of the region's top jazz artists, he relocated to Los Angeles, California to study jazz saxophone and various world music genres at California Institute of the Arts. After receiving a Bachelor of Fine Arts degree from CalArts in 1992 he moved to Brooklyn, New York and has since appeared on more than 50 recordings and toured in 20-plus countries with artists including Brad Shepik, Ralph Alessi, Bobby Previte, James Carney, Joao Paulo, Jim Black, Scott Colley, Ravi Coltrane, Medeski, Martin, & Wood, Peter Erskine, and many others. Peter has recorded seven critically acclaimed albums as a leader:Staring At the Sun (MA), The Invisible (MA), Solus (MA), Old School (MA), Lingua Franca (Songlines), Abstract Realism (Origin), and his latest,Polarities (Songlines 2014).
He is a founding member of the School for Improvisational Music in New York City and has taught numerous workshops at universities, conservatories, and music festivals around the United States (Eastman School of Music, California Institute of the Arts, New England Conservatory) and the world (Nepal, India, Slovenia, Poland, Sweden, Germany, Portugal, Colombia).  He received his Master of Music Degree in Saxophone Performance from the University of Nevada, Reno in 2004. Currently, Professor Epstein is enjoying his tenth year teaching at the University of Nevada, Reno where he is the Director of Jazz & Improvisational Music and Associate Professor of Jazz Saxophone. Peter is a member of the Jazz Studies faculty ensemble, The Collective, and has appeared with the Reno Philharmonic Orchestra, Reno Chamber Orchestra, and Reno Jazz Orchestra. Recent honors include the 2013 Nevada Regents' Award for Creative Activities and a 2014 Nevada Arts Council Artist Fellowship.
---
HANS HALT
String Bass, Jazz Piano Jazz Composition, Lecturer, Jazz & Improvisational Music, UNR
(Jazz Combo Clinics)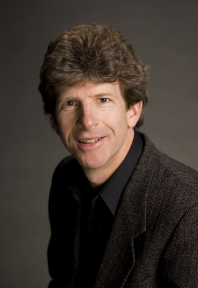 Hans Halt holds his Bachelor and Master degrees from UNR and is a full time instructor of bass and jazz studies at the university. He is currently teaching Jazz Arranging, Jazz History, Jazz Composition, Jazz Improvisation, Jazz Keyboard Techniques and Applied Bass and Piano.
Mr. Halt began playing professionally over thirty years ago in Buffalo, NY. In 1980, Hans moved to the San Francisco Bay area gaining experience playing with top Bay Area musicians, including Mark Levine and Pete Escovedo. Since moving to the Reno area in 1985, Hans has been an active performer and composer with a variety of creative groups, including the Afro-Cuban jazz group No Comprende, The Ed Corey Trio (CD-Modal Citizen), and the University of Nevada, Reno's jazz faculty, The Collective, (CDs- North, Boats,Balance, Once and Again). He also performs regularly with the Reno Philharmonic and the Reno Jazz Orchestra.
Mr. Halt has performed with numerous top jazz artists participating in the Reno Jazz Festival, including Peter Erskine, Bobby Hutcherson, Geri Allen, Fred Hersch, Lee Konitz, Ravi Coltrane, and Avishai Cohen.
Mr. Halt is an experienced clinician, having presented master classes and performances for the Reno Jazz Festival, Music Teachers National Association, and Brigham Young University.
---