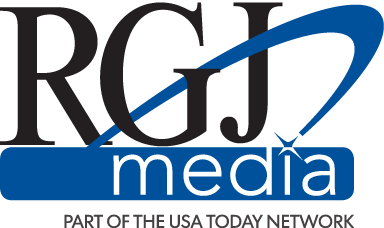 Steve Falcone was the Reno Gazette-Journal's opinion editor. This article was originally published in the Reno Gazette Journal, March 24, 2012.
Near the entrance to the Celebrity Showroom at John Ascuaga's Nugget, there's a display of postcards printed to promote the stars who used to appear.
The display offers a nostalgic look at a slice of Nevada history, when a trip to Reno-Sparks had to include a dinner show (or a late-night cocktail show) in one of the many area showrooms featuring stars visitors could never see at home. Many were from the B list (Frank Fontaine, "Crazy" Guggenheim on Jackie Gleason's TV show), but there were plenty of A-listers, too.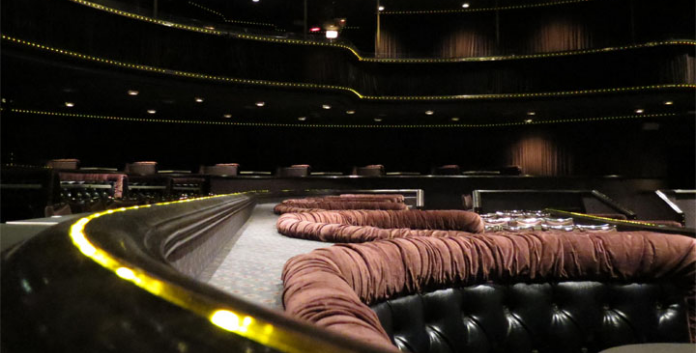 One of the things you'll notice looking over the display is that the lights rarely went out in those showrooms. Stars once were willing to do two shows a day for six or seven days a week, and there were enough visitors to to make it worth their while.
Importantly, every showroom had an orchestra to provide an overture and backup for singers and dancers, which made this area a Mecca for musicians, a place where they could find that rarest of commodities in the music business: steady work.
Those days are long gone in Northern Nevada. We get stars, of course, but most for one-night stands, never more than two. For musicians, that means occasional pick-up work, but long-term gigs are few and far between. The result: fewer musicians calling the Truckee Meadows home.
Change was probably inevitable. The stars are partly to blame. They priced themselves out of the market.
But casino execs haven't helped matters either. The attitude seems to be: Why hire a quartet when a trio or even a duo would suffice? Better yet, why not hire a musician whose only sideman is an iPod?
So, it was appropriate that in February, the Reno Jazz Orchestra took to the Nugget showroom stage to record its latest CD.
The RJO is one of a handful of Northern Nevada musical organizations, along with the Reno Philharmonic, Reno Chamber Orchestra and others, that benefited from all those musicians who called Reno home. The musicians were happy to have an opportunity to stretch their chops with classical music or jazz, and we got to enjoy it with them. Cities of comparable size around the country would be hard-pressed to duplicate the musical community that Reno once boasted about, and we're fortunate that the torch has been passed down to today.
How long these groups will be able to sustain is a big question. The University of Nevada, Reno has become a primary source of musicians today, both faculty and students. And the Washoe County School District has an outstanding, if underappreciated, band program. But the steady work has gone elsewhere.
An evening in a showroom is a sad reminder of what's been lost, and probably won't ever come back. The RJO's CD, on the other hand, will be out later this spring.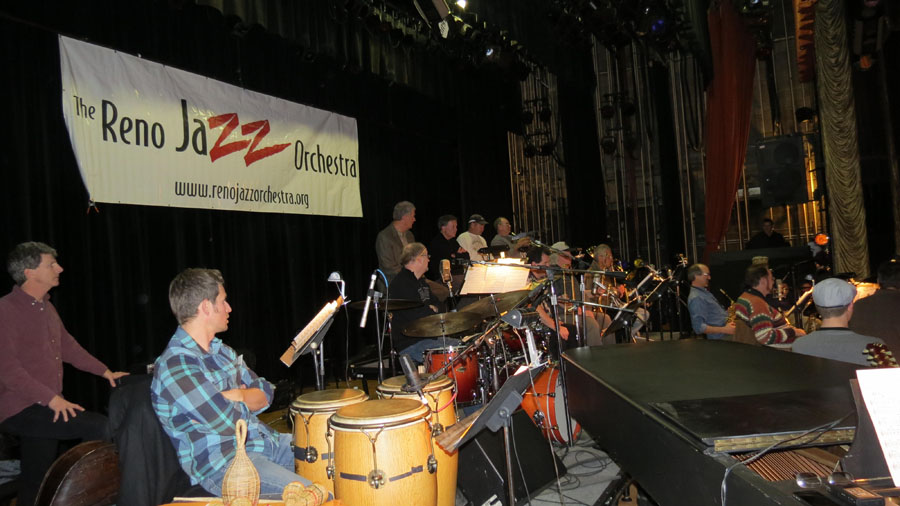 RJO recording session in the Celebrity Showroom at John Ascuaga's Nugget, February, 2011.
---