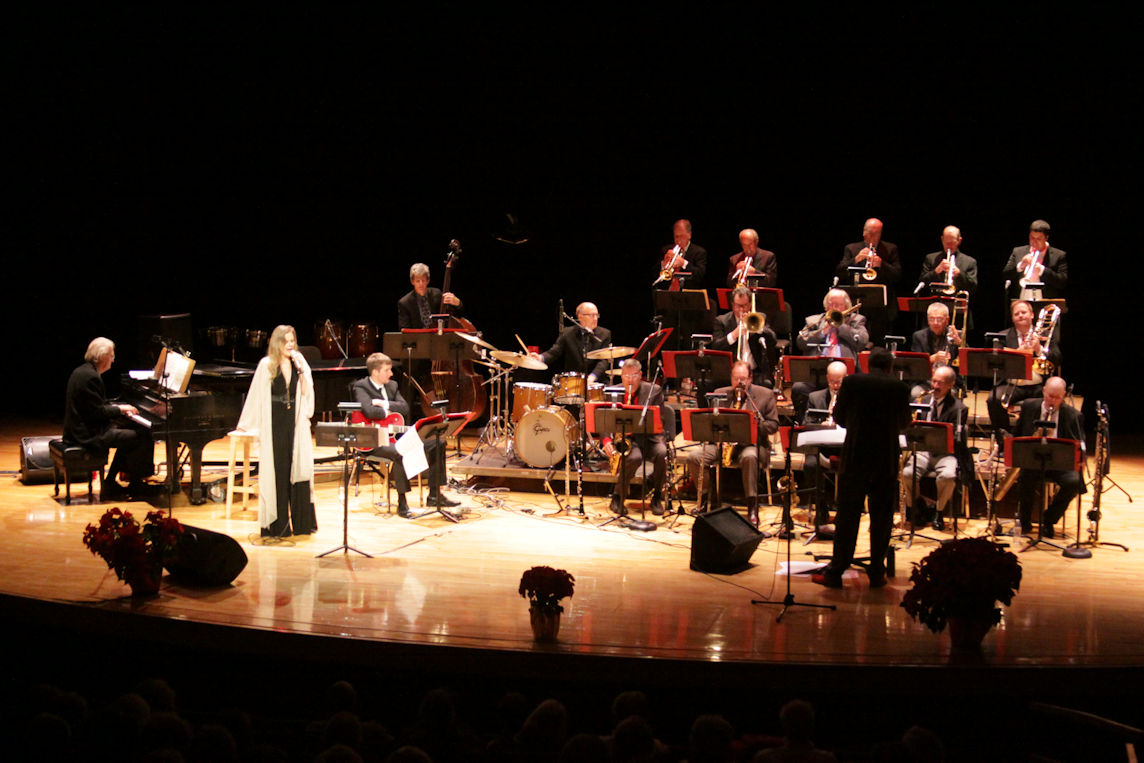 It is now an annual tradition for The Reno Jazz Orchestra to bring great talent to the stage for the annual Jazz for the Holidays big band concert. This year was no exception as the evening featured guest vocalist Tierney Sutton.
"A serious jazz artist who takes the whole enterprise to another level. " -- The New York Times
A 7-time GRAMMY nominee, Sutton has received 6 consecutive nominations for "Best Jazz Vocal Album"- a nomination for every project she has released for the last decade.
Tierney Sutton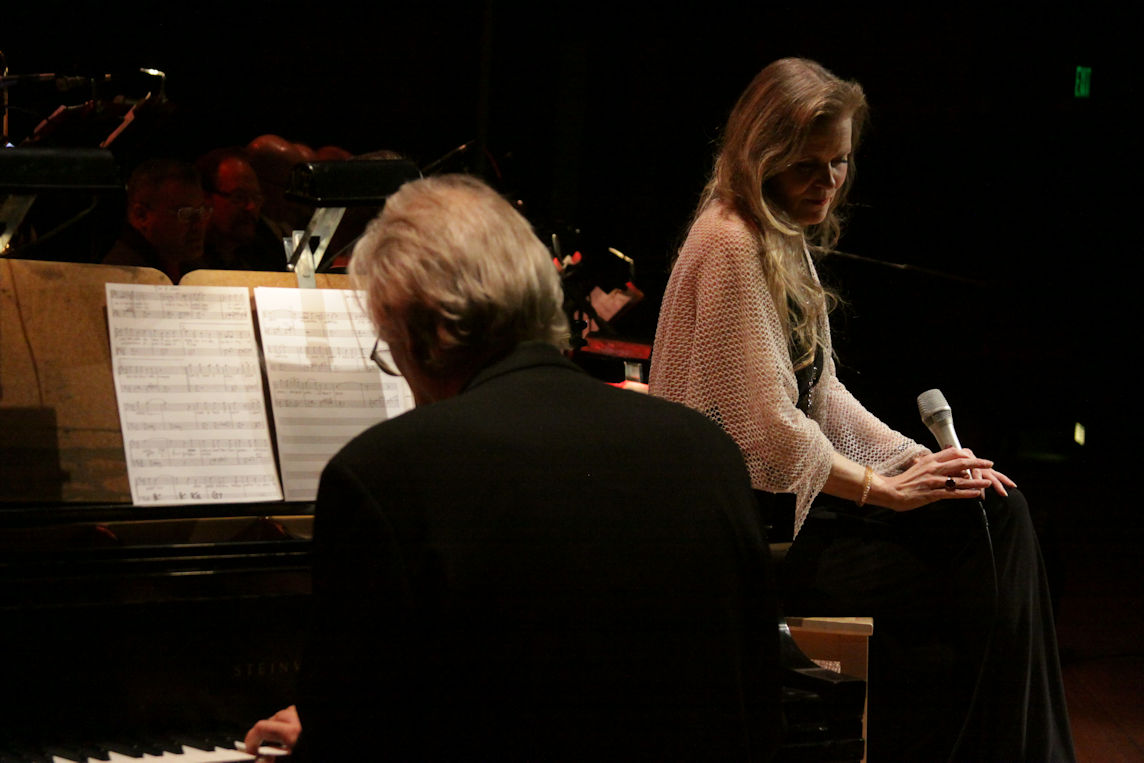 In 2013 she released "After Blue", a jazz-inspired re-imagining of the legacy of Joni Mitchell. The album received wide acclaim and was Sutton's breakout as a leader without her longtime Band and features Al Jarreau, Hubert Laws, Peter Erskine, Larry Goldings, Mark Summer, Kevin Axt, Serge Merlaud and The Turtle Island String Quartet. Sutton's "After Blue: The Joni Mitchell Project" continues to tour the world.
With a recording and touring history spanning over 20 years and 9 CDs, The Tierney Sutton Band, "TSB" has traveled a rare path. Comprised of Sutton and instrumental virtuosos Kevin Axt, Ray Brinker, Trey Henry and Christian Jacob, the band functions as a true collaborative (and legally incorporated) unit and makes all musical as well as business decisions as partners. In 2011 the TSB received a GRAMMY nomination for it's collaborative arranging, the only collaborative team ever to receive that honor.
Their discography is thematic and rich and past TSB projects have addressed: Americana ("American Road" 2011) Materialism ("Desire" 2009), The Pursuit of Happiness (On The Other Side" 2007), as well as the musical legacies of Bill Evans (Blue in Green 2001) and Frank Sinatra (Dancing in The Dark" 2003). The band is currently working on a new project, set for release in 2016.
Tierney has headlined in recent years at The Hollywood Bowl, Carnegie Hall, The Kennedy Center and Jazz At Lincoln Center. She can also be heard on film and television soundtracks including that of The Academy Award-nominated film "The Cooler" as well as on television commercials (BMW, Green Giant, Yoplait Yogurt, Coke)
When she is off the road, Tierney is in demand as both a producer and vocal educator. She taught for over a decade at USC's Thornton School of Music and served for 5 years as Vocal Department Head at The Los Angeles College of Music in Pasadena,CA where she created a new curriculum for vocalists of all genres. Tierney has taught and mentored some of music's finest new generation of singers including Gretchen Parlato and Sara Gazarek.
Visit Tierney Sutton's official Web site at www.tierneysutton.com.
Chuck Reider, RJO President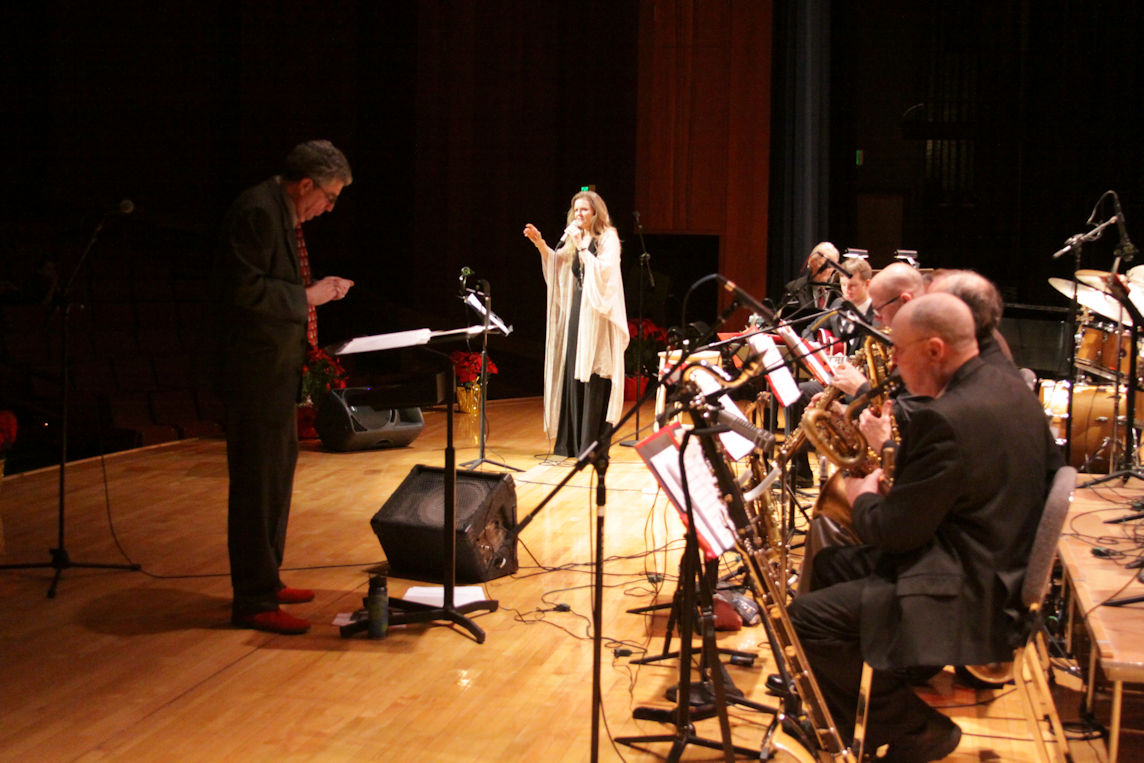 Chuck Reider
Chuck has been a professional trombonist for over forty years, starting his career in San Francisco where he received a Bachelor's Degree in music from San Francisco State University. He moved to the Reno-Tahoe area in 1978 where he played his first casino gig at the Cal-Neva which featured Johnny Ray and a new upcoming comedian Jay Leno. As a showroom musician he performed with all the great entertainers from Frank Sinatra and Sammy Davis Jr. to Diana Ross and Willie Nelson. He has performed with the Reno Philharmonic since 1984 which included two performances with the great Pavarotti! He is a founding member of the Reno Jazz Orchestra and has been the Music Director since 2006. In 1995 Chuck received a Civil Engineering degree from UNR and worked for the Nevada Department of Transportation for 18 years, retiring as NDOT's Chief Safety Engineer. Music is his passion and he is committed to the RJO's Mission bringing our community world-class big band performances and motivating the next generation of jazz musicians through the RJO education program. Chuck has been married to his wife Candy for 28 years and has two sons, both recent UNR graduates.
The Reno Youth Jazz Orchestra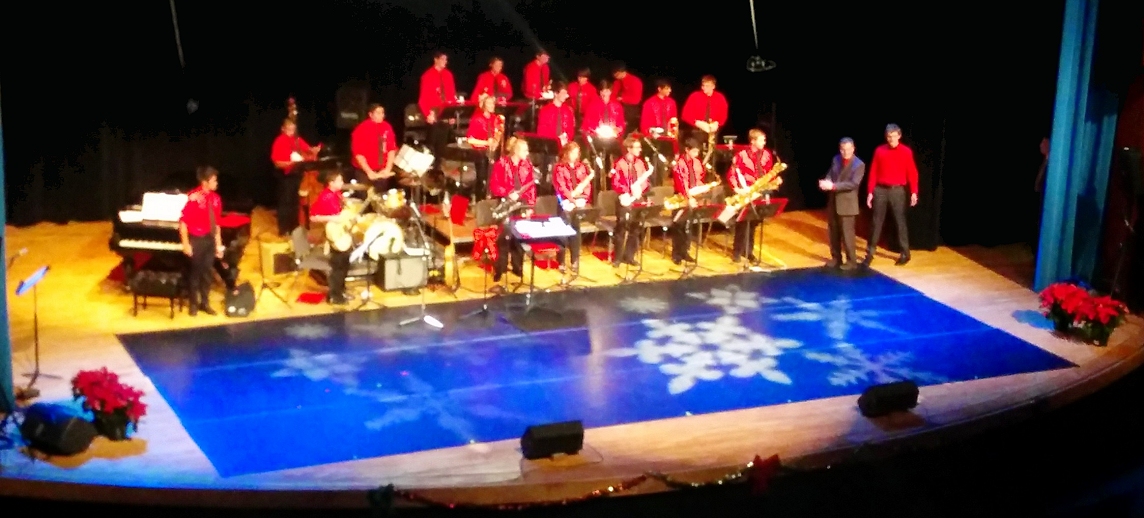 The Reno Youth Jazz Orchestra (RYJO) offers young jazz musicians the opportunity to perform together in a variety of ways. The Orchestra has three diverse configurations, including two full orchestras and a small rotating combo. Musicians also have the opportunity to create their own musical collaborations with other members of the Orchestra, as well as receive one-to-one coaching and instruction from experienced and recognized jazz musicians, both locally and internationally.
Douglas Coomler, RYJO Music Director
Doug has played professional saxophone throughout our area for over 20 years and has played with artists such as Johnny Mathis, Robert Goulet, Frank Sinatra Jr., The Temptations, Four Tops, Gordie Brown, and the Supremes. Realizing the importance of education, Doug recently earned his Master's Degree in Jazz Performance from UNR. Doug has been a member of the Reno Jazz Orchestra for many years and is regularly featured during our performances.
Media Links for the RYJO:
More Jazz for the Holidays
---