by Chuck Reider
Diane Schuur and "Now, Then, Forever, celebrating Earth Wind and Fire" headline the RJO's 2020 concert season.
I want to preface this month's article noting the cancellation of the Reno Jazz Festival, the first time in it's fifty-eight year history. I was a high school participant in 1971 and later while attending San Francisco State University. The RJO has performed a lunch time concert every Saturday afternoon since 2000. The whole world has been greatly affected and this Reno institution is no exception. I wish you all the best and stay healthy during this national emergency. Now for the article.
With a successful Jazz in the Schools weekend and our first concert in Minden in our rear-view mirror, I thought now would be a good time to let you know what the rest of 2020 will bring. Let me start with our two summer programs.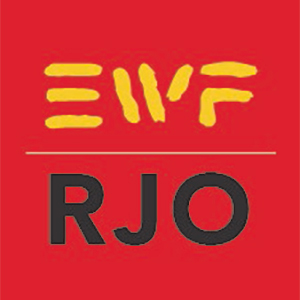 The Reno Jazz Orchestra (RJO) and signature vocalists heat up the summer as we present: Now, Then, and Forever – Celebrating Earth, Wind, and Fire (EWF) to the Hawkins Amphitheater on July 28th and the Trepp Amphitheater in Sand Harbor August 3rd. Founded in 1969 by Maurice White, EWF brought a new spirit of hope and inspiration to troubling times through their unique blend of R&B, funk, jazz, and latin music. White began his career as a session drummer for legendary Chess Records, home to great Chicago bluesmen such as Muddy Waters and Howlin' Wolf. It was there he met pianist Ramsey Lewis and joined his trio in 1966. After a brief stint with a group called "Salty Peppers" he decided to move to Los Angeles and asked his bassist brother, Verdine, to join him in L.A. There they shopped demo tapes which at the time included Donny Hathaway and eventually signed their first record deal with Warner Brothers Records. It was in 1975 they got their big break when asked to record the soundtrack to a new movie "That's the Way of the World". The movie bombed, but their album became a number 1 Billboard hit. Seven Grammy Awards, four American Music Awards, induction into the Rock and Roll Hall of Fame, and 90 million albums sold, forty years later EWF continues to record and tour. Singers Lori Johnson, Margret Wrights, David Wells, and Jason Carthen join us celebrating the EWF spirit. All are familiar faces (voices?) performing with us on such concerts as our 2019 Aretha Franklin tribute and 2018's "New Orleans, A Night in the Big Easy".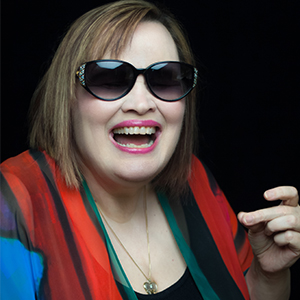 ?We are thrilled to announce Grammy winning vocalist Dianne Schuur will be joining us August 24 th at the Trepp Amphitheater in Sand Harbor and August 25 th at Nightingale Hall on the campus of UNR. Nicknamed "Deedles" as a child (her mother's endearment), Tacoma-born Schuur grew up steeped in traditional American jazz, courtesy of both parents: David Schuur was a local police captain and amateur pianist, and Joanie Schuur kept a formidable collection of Duke Ellington and Dinah Washington albums in their suburban-Seattle home. Blind since birth she learned piano by ear initially by sitting next to her father when he played at home. She began singing in public at age ten and at fifteen auditioned for a lounge gig at Harrah's Tahoe and got the gig! She had to decline because her father could not leave his job on the police force to be her chaperone. Undaunted, at the age of 22, she went backstage after a Doc Severinsen concert to meet drummer Ed Shaughnessy sat down at the Fender Rhodes piano and blew him away. But that was not her big break. Jazz saxophonist Stan Getz took her under his wing and became her mentor appearing on her first album in 1981 and inviting her to perform with him in a musical showcase at the White House that included none other than Dizzy Gillespie and Chick Corea. This event was televised and her performance caught the eye of producer Larry Rosen of GRP Records. Her first GRP album, "Deedles", earned her international recognition, but it was her 1986 release "Timeless" and her 1987 recording "Diane Schuur and the Count Basie Orchestra" that earned Schuur her Grammys. Her 24 album discography ranges from classic jazz to Caribbean jazz, an album of songs written by Barry Manilow specifically for her (Midnight), to Country (The Gathering)! Jazziz Magazine describes her approach as one that encompasses her whole lifetime of singing: "Schuur's vocal chops move from little- girl innocence to bawdy-mama blues in a hair's breadth, but always at the service of the song." Schuur is also an accomplished pianist, accompanying herself onstage as well as on many of her recording projects.
Visit Diane Schuur's official Website.
The RJO is producing "New Directions", a look into the future of jazz orchestras. How will they look and sound in the near future? Check it out April 30 th at the Nevada Museum of Art (a part of the "Upstage" performance series) and May 8 th at the Brewery Arts Center in Carson City. Directed by composer/trumpeter Julien Knowles, the sixteen-piece ensemble consists of musicians of all ages and musical backgrounds, with diverse musical careers that span jazz, pop, classical, and more. Knowles reflects this in his writing, as the ensemble plays a repertoire of the past, present, and future: Billy Joel, Lyle Mays, Sufjan Stevens, and Knowles himself, to name a few. Members of the ensemble include GRAMMY Nominated Pianist Adam Benjamin (Fender Rhodes) and ECM Recording Artist Peter Epstein (Saxophones), both jazz faculty at the University of Nevada, Reno.
Knowles was featured in my last article and here is an update. Three weeks ago he flew to Los Angeles to audition for acceptance into the Herbie Hancock Institute of Jazz. With the twenty required jazz songs memorized, he was asked to play any one of them through several rounds performing with others auditioning. The judges consisted of Hancock, Herb Albert, as well as several other jazz masters. That, in itself, is pretty nerve wracking. Fantastic news, Knowles was accepted into the two-year program with a full scholarship! He will be leaving Reno at the end of July so these concerts may be the last we see of Knowles for a while so don't miss them. If you want to experience the recording sessions, we have sponsorship opportunities to help support Knowles and this project.
We have plenty of other events for 2020 and here they are:
3/14 Begins the Saturday Jazz Improvisation Workshops (to continue online)
4/14 HOPES fundraiser at the Good Luck Macbeth theater- Postponed
4/30 RJO New Directions- Nevada Museum of Art
5/30 RJO concert at the Good Luck Macbeth theater
5/31 RJO concert at the Good Luck Macbeth theater (matinee)
7/28 Now, Then, Forever, celebrating Earth Wind and Fire, Hawkins Amphitheater
8/3 Now, Then, Forever, celebrating Earth Wind and Fire, Sand Harbor
8/21 Jazz and Beyond – Count Basie tribute, Carson City
8/24 Diane Schuur and the RJO, Sand Harbor
8/25 Diane Schuur and the RJO, Nightingale Hall
9/3 Begins the Saturday Jazz Improvisation Workshops
11/3 RJO concert at the Good Luck Macbeth Theater
11/4 RJO concert at the Good Luck Macbeth Theater
12/11 Jazz for the Holidays
12/12 Jazz for the Holidays
See you all there and visit www.renojazzorchestra.org for more info
Chuck Reider is the Executive Director of the Reno Jazz Orchestra