By Chuck Reider
Every year the Reno Jazz Orchestra (RJO) ends our holiday concert with "We Wish You A Merry Christmas", a love letter to our community. During the course of the year we all tend to forget those things most important to us, so the holiday season is a time to give thanks to those we hold dear. For twenty-two years northern Nevada's support has enabled us to bring great jazz and jazz education to the community. Today's article highlights what the RJO has accomplished with your support. Let me start with our education programs.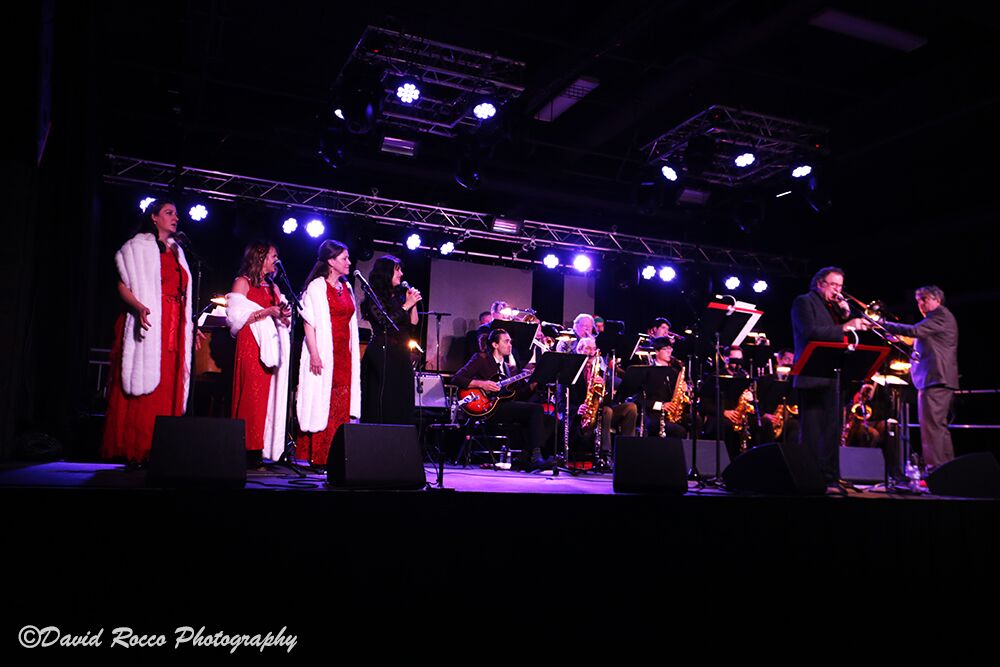 (Photo: Provided by Reno Jazz Orchestra)
We kicked things off in February when, in collaboration with the University of Nevada, Reno (UNR), we hosted Jazz in the Schools at UNR's Church Fine Arts building. What was once a one-day event has grown to a four-day event with professional develop sessions for WCSD band directors, a full day of band performances and clinics, capped by an RJO performance featuring guest artist John Riley. Sixteen school big bands performed and received a forty-minute feedback session with three nationally known clinicians. Four combos also performed and received feedback from the UNR jazz faculty. It is a personal thrill for me to hear the energy and excitement each of those bands brings to the stage. Next came our Mentor Program where RJO musicians go to participating schools and mentor them for eight to ten sessions. The spring and fall semesters each served eight schools, both middle and high schools, and provided over one hundred mentor sessions. Both Jazz in the Schools and our Mentor Program are provided at no charge to the schools or students thanks to your support. Our newest education program is the Jazz Workshop held at our home in the Good Luck Macbeth (GLM) theater. It began in the spring of 2018 after Jazz in the Schools Director, Andy Heglund, noted that while the school jazz band ensembles have been steadily improving the improvised solos had not. Each semester we offer eight Saturday morning sessions for both students new to improvising and those with experience. Director Dylan Coleman-Tunstall teaches the students both the melody to the song and how to improvise over it by ear. No reading necessary, only ears! For the capstone event they open our spring and fall RJO concerts at the GLM theater.
Our collaborative efforts with the Washoe County School District (WCSD) and UNR have yielded very positive results as demonstrated by the WCSD jazz bands and choirs participating in the Reno Jazz Festival (RJF). For those not familiar with the RJF it has been a fixture at UNR for over fifty years and attracts over three hundred student ensembles from across the nation. We had a total of twenty-six school bands, combos, and choirs participating! Years past we averaged ten to twelve ensembles. Reno High School Combo, under the direction of Rachael Cowell, was awarded Outstanding Nevada High School Ensemble, Billinghurst Middle School Choir, under the direction of Nichole Heglund and Kris Engstrom, won best Middle School Choir and Billinghurst vocalist Jazmin Rodrigues was awarded Outstanding Middle School vocalist.
Our performance schedule has grown over the years as well, from six concerts ten years ago to sixteen for 2019. We produced four concerts at the GLM theater, two in the spring and two in the fall. Spring featured the music of Vince Mendoza and fall featured the music of Stan Kenton. Reno Youth Jazz Orchestra director, Vern Scarbrough, conducted the Stan Kenton concerts. We performed at both the Tahoe Family Solutions gala fundraiser at the Chateau in Incline Village and a Northern Nevada HOPES fundraiser at the GLM theater. April saw us at our traditional RJF noontime concert where we announced our scholarship winner and August closing Jazz and Beyond music festival in Carson City. In July we produced "The Queen of Soul – A Loving Tribute to Aretha Franklin" featuring singers Lori Johnson, Carolyn Dolan, Pat Esters, and Margret Wrights and of course the band. Our Artown concert was so well attended we exceeded capacity of the Hawkins Amphitheater and many listened outside the amphitheater. We also had great turnouts at Sand Harbor and Montreux with the audience response exceptional at all three venues. What a fun show! Labor Day weekend legendary vocalist and GRAMMY winner Kurt Elling joined us for performances at the Pioneer Theater (our first) and at Sand Harbor.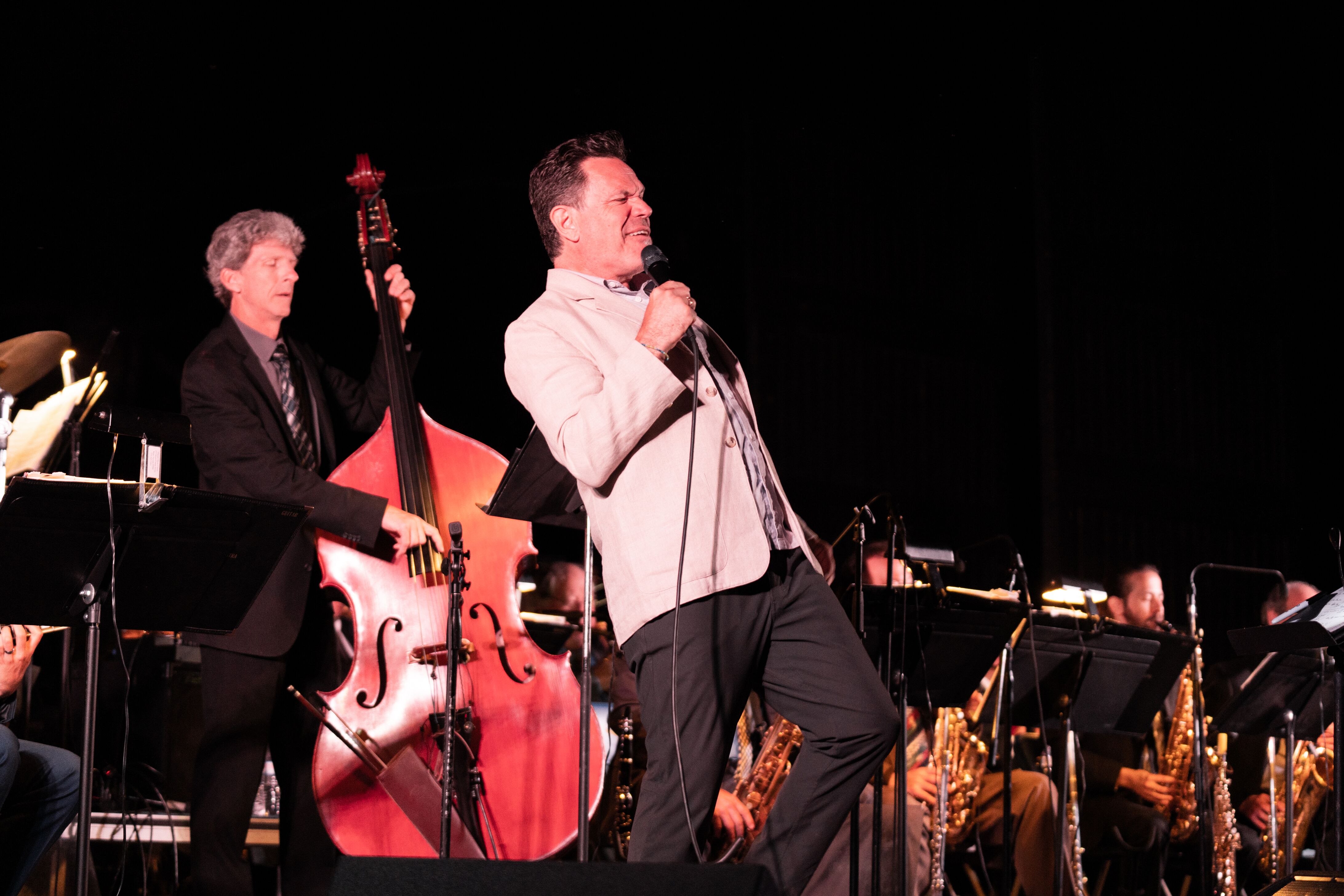 (Photo: Provided by Reno Jazz Orchestra)
These were bucket list concerts for me as Elling is both an inventive masterful vocalist and ebullient speaker. His chats between songs were as entertaining as his singing. We closed this year with "Home for the Holidays" featuring husband and wife Bob McChesney and Calabria Foti. McChesney is a phenomenal jazz trombonist and Foti a masterful vocalist and violinist. You have heard them on a multitude of recordings, television, and film scores and are both recording artists in their own right. The Reno Youth Jazz Orchestra opened the shows and the Hot Holly Dolls lead by Leslie Fudge were special guests. Both shows at the Cargo Concert Hall at the Whitney Peak Hotel were sold out!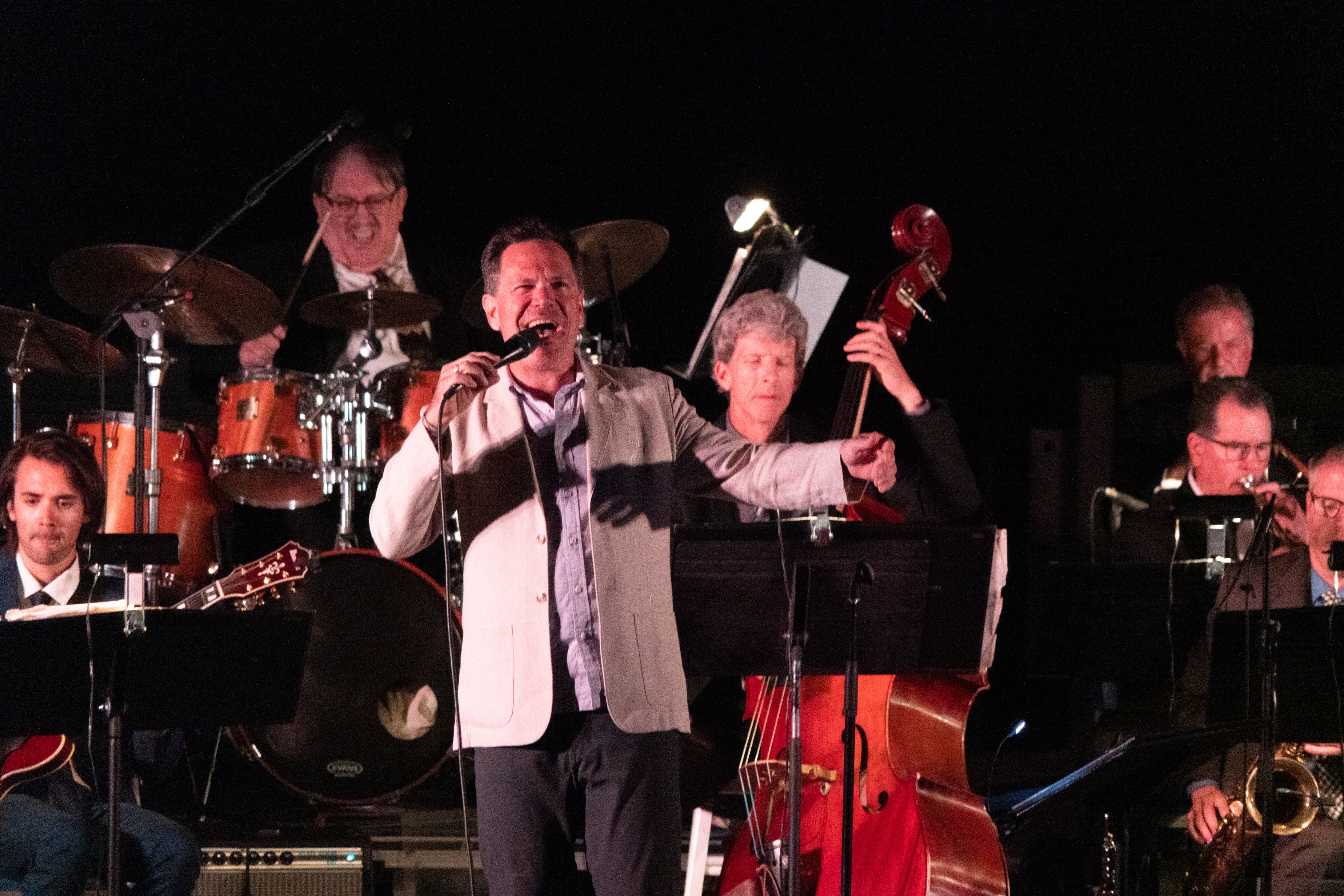 (Photo: Provided by Reno Jazz Orchestra)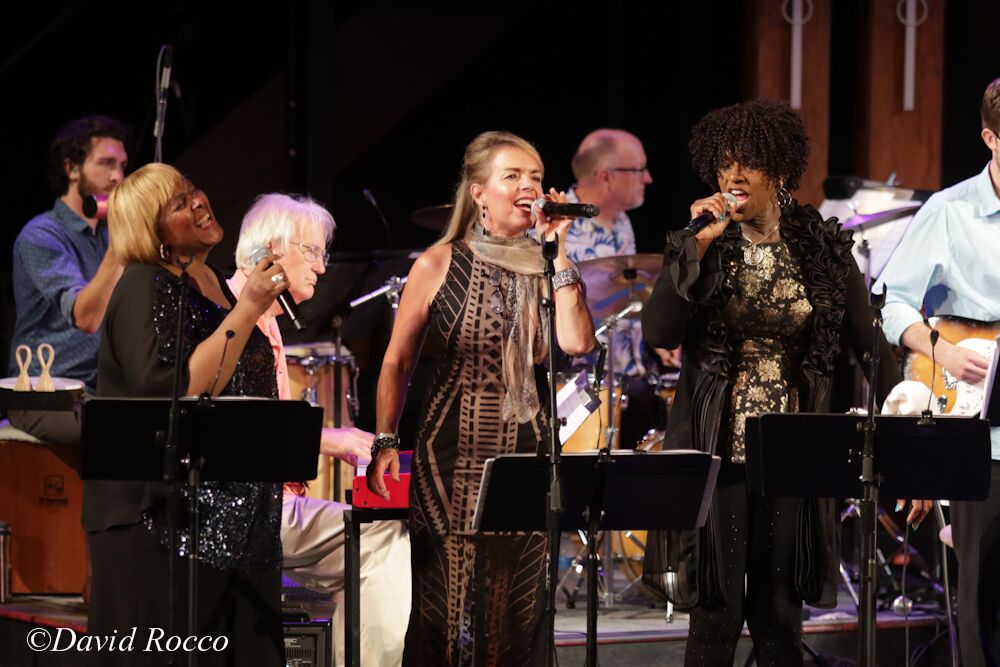 (Photo: Provided by Reno Jazz Orchestra)
None of what I described above would have been possible without your support. Half of our funding comes from ticket sales and the other half from you. Thank you. The RJO is always looking to expand our programs and here is what we are working on for next year. The RJO 2025 project explores the future sound of jazz orchestras by mentoring the next generation of jazz musicians and providing them with live performing opportunities and recordings. An RJO Documentary, directed by Chris Casaceli with the guidance of a renown cinematographer will capture our twenty two-year history and how the RJO has enhanced the art and education of jazz in our community. On the heels of our successful Jazz Workshop program, we will expand the opportunity to bring students (via bus) to the GLM theater to listen and learn about jazz 'upfront and personal'.
Lastly, I want to also thank our Board of Directors, our staff, and especially our musicians who work together to bring America's original artform, jazz, to northern Nevada. Merry Christmas and a happy new year to all!
Chuck Reider is the Executive Director of the Reno Jazz Orchestra.