Share Your Love Of Jazz
Please give your support to the Sound of Jazz!
Progress Toward Our Current Goal: $33,810
Start Date: 11/27/2018 | End Date: 03/31/2019
67.62% OF OUR GOAL
(Goal: $50000)
22 DONATIONS
(Average Donation: $1,537)
124 DAYS REMAINING
(End Date: 03/31/2019)
---
What's On The RJO's Wish List
RJO Education Coordinator
$20000 ~
Thanks to in-kind partners and donors like you, our student music programs have grown to a level that deserves full attention. With a $20,000 donation (plus grant support), we can hire an Education Coordinator.
GRAMMY Jazz Concert at the Pioneer
$15000 ~
Our community is consistently asking us to bring in some of the top talent in jazz industry to the Pioneer Performing Center. A minimum of $10,000 to $20,000 is required for a GRAMMY award-winning vocalist or musician.
Top Talent Performer at Cargo Hall
$5000 ~
Last year legendary sax musician and three-time GRAMMY winner Tom Scott performed at our Jazz in the Schools program. He'd like to come back, and perhaps bring others like him to join the RJO on stage at other times during the year.
---
---
Ways You Can Help!
---
The RJO's "Sound of Music" Gift Wish List
Make a Difference This Year ~ Support and Share the Sound of Music in our Schools and Community in 2019 and beyond...
Over 20 years ago, the Reno Jazz Orchestra made a commitment to the region to keep big band jazz alive in Northern Nevada. Today, we offer over a dozen professional concerts and student education opportunities to keep the sound of jazz music alive and thriving.
With your help, we can continue to do so well into next year and 20+ more magical years ahead.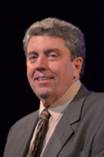 On behalf of the entire Reno Jazz Orchestra organization, we'd appreciate your tax-deductive donation, and we look forward to sharing our passion with you.
Gratefully,
Chuck Reider
Music Director
775 233-9231
chuck@renojazzorchestra.org
Campaign Progress
See who loves supporting the Reno Jazz Orchestra! (Anonymous donors are not listed.)
Bruce MacKay donated $1000.00

This donation is made in order to further Jazz and other music in the community. I had the benefit of being in the Jazz band and all other bands in my days between 1965-1970. It jump started me into the music field and I will never be the same because of this. I hope this helps inspire a generation of young talent coming through schools of music.
Danne Polk donated $100.00

This donation is in memory of Don Rae.

Don Rae of the Gaylords was our neighbor and good friend. He bought us a piano at one point so that he could play it when he came over for the Italian dinners we would serve from time to time. Don is the one who first told us about the RJO. He is greatly missed, but the jazz he so loved lives on!
Kent and Deborah Lundgren donated $1000.00

This donation is in honor of Kent and Deborah Lundgren.

Our family has music running through our veins, and we have so many special experiences enjoying the Reno Jazz Orchestra. We want to show our support for
The Janet and Monte Klein Family Foundation donated $250.00
Debbie Lewis donated $50.00

This donation is in memory of Leonard Neidhold .