---
Tom Scott
Saxophone
(Jazz Improvisation Clinic)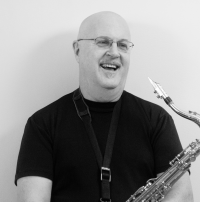 Tom Scott is a veteran composer, arranger, producer, musical director and saxophonist, having earned 3 Grammy Awards and 14 Grammy nominations over four decades. He made his first record as a leader in 1968--at age twenty. The number of solo recordings in his catalogue now stands at 35.  In addition, his music has been sampled by dozens of recording artists including 2Pac, Madonna, Bruno Mars, Snoop Dog, Massive Attack, Wu-Tang Clan, N.W.A. and The Chemical Brothers.

Tom's career as a guest artist spans more than 500 recordings—by such diverse artists as Barbra Streisand, Quincy Jones, Thelonius Monk, the Blues Brothers, Frank Sinatra, Aretha Franklin and Aerosmith.  His numerous contributions as a player and arranger include Joni Mitchell's Court And Spark, Steely Dan's Aja; hit singles like Carole King's Jazzman, Paul McCartney's Listen To What The Man Said, Rod Stewart'sDo You Think I'm Sexy & Soulbook, Blondie's Rapture, Captain & Tenille's Do That To Me One More Time, Whitney Houston's Saving All My Love For You; and on movie soundtracks such as Taxi Driver, Bladerunner, Heaven Can Wait, Sea Of Love, Who Framed Roger Rabbit?, Toy Story 2 and Monsters, Inc. 

Tom's other career achievements include composing film scores, among themConquest of the Planet of the Apes, Uptown Saturday Night, Stir Crazy, Hanky Panky,The Sure Thing, Just One Of The Guys, Soul Man and Shakes the Clown. His television composing and conducting credits include the themes for Family Ties, Starsky & Hutch, Square Pegs and background scores for Baretta, Cannon, Barnaby Jones,Streets Of San Francisco, National Geographic Explorer, and numerous T.V. Specials and Network Movies. He has served as Musical Director for the Academy Awards, theEmmy Awards, the Celebration At Ford's Theater, the People's Choice Awards, Comic Relief, the Carol Burnett Show, the Pat Sajak Show, Joni Mitchell, George Harrison,Olivia Newton-John, and the GRP All-Star Big Band, among others--and has toured five continents as leader of his own group. He is also active as a clinician throughout the U.S. and Canada, performing and teaching Master Classes in Woodwinds, Arranging & Film Composing.
(Bio information and image from www.tomscottmusic.com)
---
PAUL Harshman
Artist in Residence at the University of Washington

(Feedback)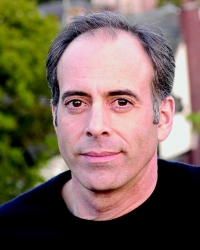 Artist in Residence, Jazz Studies (Big Band)
Paul Harshman is an Artist in Residence at the University of Washington where he serves as the Director of the Studio Jazz Ensemble.  He is also the Band Director at Hamilton International Middle School in Seattle as well as the leader of the pH Factor Big Band.
As Director of Bands at Kentridge HS in the 1990's, Shorewood HS from 2000-2009, Lakeside School from 2008-2015 and Shoreline Community College from 2010-2015, his bands consistently received superior ratings at festivals and contests throughout the West.  His jazz ensembles were considered among the finest in the nation, winning many of the most prestigious jazz festivals in the country including the Berklee College (Boston) Jazz Festival, the University of North Texas Jazz Festival, the Reno Jazz Festival, the Fullerton Jazz Festival, the Lionel Hampton/ University of Idaho Jazz Festival and the Mt. Hood Jazz Festival.  His groups have qualified for the Essentially Ellington Festival in New York City five times and in 2005 and 2008 received the Honorable Mention Award at that festival.
In 2009 the Shorewood Jazz Band won their division at the Reno Jazz Festival for the fourth consecutive year and also won a Downbeat Magazine Award for High School Jazz Band Performance.  His ensembles have performed through invitation at the Mid-West Band and Orchestra Clinic in Chicago, the Montreux Jazz Festival in Switzerland, the North Sea Jazz Festival in The Hague, Netherlands, the 2001 MENC National Conference in Washington D.C. and the 2007 International Association of Jazz Educators Conference in New York.  They have also performed with guest artists such as Maynard Ferguson, Phil Woods, Steve Houghton, George Cables, Allen Vizzutti, Marvin Stamm, Arturo O'Farrill and the University of North Texas One O'clock Jazz Lab Band. 
Paul received his Bachelor of Arts Degree from Central Washington University and his Master of Music Degree from Northwestern University.  While at CWU, Paul was an All-American in Track and Field and still holds the school records for both the 10,000 and 3,000-meter runs.
---
Dr. Willie Hill
Director of the Fine Arts Center at the University of Massachusetts Amherst and Professor in Music Education.
(Feedback & Friday Evening Director's Clinic)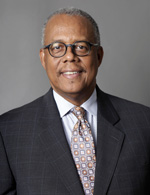 Dr. Willie Hill received his B.S. degree from Grambling State University and earned M.M. and Ph.D. degrees from the University of Colorado-Boulder.
Dr. Hill was a Professor in Music Education, and the Assistant Dean at the College of Music at the University of Colorado-Boulder for eleven years; and, Director of Education for the Thelonious Monk Institute in Los Angeles, California. Prior to his tenure at the University of Colorado, Hill taught instrumental music for 16 years and served as instrumental music supervisor for four years in the Denver Public Schools (DPS).
His professional activities in the Denver/Metro area included the following: a former member of the Denver Broncos Jazz Ensemble, a regular performer at the Denver Auditorium Theater, Paramount Theater, Boettcher Concert Hall and a variety of nightclubs; guest soloist with the Garden City Community College, Hastings College, the University of Colorado, and the University of Denver Jazz Ensembles; a freelance performer with George Burns, Liza Minneli, Lena Horne, Lou Rawls, Ben Vareen, Lola Falana, Johnny Mathis, Sammy Davis Jr., Dizzy Gillespie, James Moody, Jon Faddis, and many others.
As a woodwind specialist, he has been a faculty member of the Clark Terry Great Plains Jazz Camp; Founder and Co-Director of the Rich Matteson-Telluride Jazz Academy, and Founder of the Mile High Jazz Camp in Boulder, CO. The Colorado Clarinet Choir was chosen to represent the United States in London, England (1984) at the International Clarinet Symposium and Dr. Hill was a member of that touring organization. His conducting experiences include numerous Citywide Honor performances, All-State Jazz Ensembles, All-County Bands, Musical Director at The Schwayder and Bonfils Theaters.
He is currently Past-President of MENC: The National Association for Music Education (MENC); Past-President of the International Association for Jazz Education (IAJE); a member of the writing team for MENC's Vision 2020; a member of the national board of directors for Young Audiences, Inc.; and is Past-President of the Colorado Music Educators Association, and Pi Kappa Lambda National Music Honor Society. In January, 2001 Dr. Hill was the recipient of the prestigious Lawrence Berk Leadership Award presented by the International Association for Jazz Education. In 1998, he was inducted into the Colorado Music Educators Hall of Fame. A national artist/clinician for Yamaha Musical Instrument Company, he is co-author of Learning to Sight-Read Jazz, Rock, Latin, and Classical Styles (Ardsley House Publication), the author of The Instrumental History of Jazz (N2K, Inc.), Approaching the Standards (Warner Brothers Publication, 1999); and Jazz Pedagogy: The Jazz Educator's Handbook and Resource Guide (Warner Brothers Publication, 2002).
Hill is listed in the first edition of Who's Who among Black Americans, Who's Who among International Musicians and is a 2003 Lowell Mason Fellow.
---
Resident Clinicians
---
Andrew Heglund, D. A.
Percussion, Jazz in the Schools Director, Associate Professor, UNR
(Jazz Combo Clinics)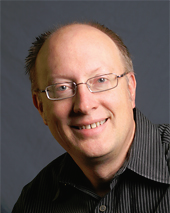 Andrew Heglund is Associate Professor at the University of Nevada, Reno where he teaches percussion, directs the UNR Percussion Ensemble and Jazz Big Band 1. Heglund holds a Doctor of Arts Degree in Music from the University of Northern Colorado and a Master's of Music Degree in Jazz Studies from the University of North Texas.  Since moving to the Reno-Tahoe area in 1996, Heglund has performed with jazz artists Lee Konitz, Cedar Walton, Bobby Hutcherson, Bud Shank, Ravi Coltrane, Robin Eubanks, and Fred Hersch.  He also performs with the UNR faculty quintet The Collective, The Reno Jazz Orchestra, and the Ed Corey Trio.  Heglund has played on four CD's with the Collective (North, Boats, Balance, Once and Again)and one CD with the Ed Corey Trio (Modal Citizen). He also performs with the Reno Philharmonic Orchestra and the Discover Music Percussion Ensemble.  Recently, Heglund was percussion soloist with the University Wind Ensemble for their performance of Joseph Schwantner's Concerto for Percussion and Orchestra. Dr. Heglund is an active clinician/adjudicator in the Northern Nevada and Northern California areas and organizes the annual Northern Nevada Day of Percussion.
---
Ralph Alessi
Jazz Trumpet, Assistant Professor, Jazz & Improvisational Music Program, UNR
(Jazz Combo Clinics)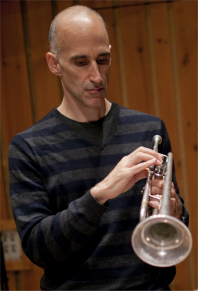 Ralph Alessi was born in San Francisco, CA, the son of classical trumpeter Joe Alessi and opera singer Maria Leone. But after taking degrees in jazz trumpet and bass—he studied under the legendary Charlie Haden at CalArts—he lit out for New York, where he swiftly became a ubiquitous presence on the downtown scene. He's been a frequent collaborator with such notable musicians as Steve Coleman, Jason Moran, Don Byron, Ravi Coltrane, Fred Hersch, Uri Caine and Dafnis Prieto. Alessi has recorded nine albums of original compositions which draw on everything from post-bop to neo classical music. Jazz Times named This Against That's debut outing one of the ten best recordings of 2002 and in 2010, Alessi released "Cognitive Dissonance" which received a 4 star review from Downbeat magazine and was included in The New Republic's top ten list of records of 2011. He currently records for the ECM record label and in 2013 released Baida which was called "unstoppably inventive" by the New York Times. In early 2016, he will release Quiver, which will coincide with a week- long engagement at The Village Vanguard.
As an educator, Alessi has been a member of the faculty of the Eastman School of Music and is currently the founder and director of the School for Improvisational Music (www.schoolforimprov.org), a non-profit entity currently holding improvisational music workshops in New York City and abroad. Currently, he is on the jazz faculty at New York University and New England Conservatory.
"Alessi's tone conveys a rounded luminescence, like the moon in full phase…" NY Times "Alessi has "drop-dead trumpet chops and his music is as clean and airy and sophisticated and disciplined as post-modern progressive jazz gets…." Jazz Times
---
Ed Corey
Jazz Guitar, Music Theory, Composition Lecturer, Jazz & Improvisational Music, UNR
(Jazz Combo Clinics)
Ed Corey has taught music at the postsecondary level for 18 years and is currently instructor of guitar and guitar ensemble director at the University of Nevada, Reno. He earned his bachelor's degree at the University of New Hampshire, Durham and received his master's degree from California State University, Sacramento. Corey has performed for 35 years as a jazz guitarist throughout the country, and has also performed for many years with casino showroom orchestras in Reno. Ed presently performs in the Reno/Tahoe area with his own jazz guitar group, The Ed Corey Trio.
---
Peter Epstein
Saxophone, Department Chair, Assistant Professor, Jazz & Improvisational Music, UNR
(Jazz Combo Clinics)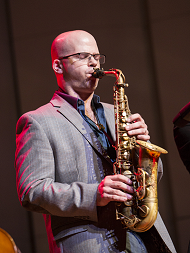 Peter Epstein began his career in 1984 in Portland, Oregon. After several years apprenticing with many of the region's top jazz artists, he relocated to Los Angeles, California to study jazz saxophone and various world music genres at California Institute of the Arts. After receiving a Bachelor of Fine Arts degree from CalArts in 1992 he moved to Brooklyn, New York and has since appeared on more than 50 recordings and toured in 20-plus countries with artists including Brad Shepik, Ralph Alessi, Bobby Previte, James Carney, Joao Paulo, Jim Black, Scott Colley, Ravi Coltrane, Medeski, Martin, & Wood, Peter Erskine, and many others. Peter has recorded seven critically acclaimed albums as a leader:Staring At the Sun (MA), The Invisible (MA), Solus (MA), Old School (MA), Lingua Franca (Songlines), Abstract Realism (Origin), and his latest,Polarities (Songlines 2014).
He is a founding member of the School for Improvisational Music in New York City and has taught numerous workshops at universities, conservatories, and music festivals around the United States (Eastman School of Music, California Institute of the Arts, New England Conservatory) and the world (Nepal, India, Slovenia, Poland, Sweden, Germany, Portugal, Colombia).  He received his Master of Music Degree in Saxophone Performance from the University of Nevada, Reno in 2004. Currently, Professor Epstein is enjoying his tenth year teaching at the University of Nevada, Reno where he is the Director of Jazz & Improvisational Music and Associate Professor of Jazz Saxophone. Peter is a member of the Jazz Studies faculty ensemble, The Collective, and has appeared with the Reno Philharmonic Orchestra, Reno Chamber Orchestra, and Reno Jazz Orchestra. Recent honors include the 2013 Nevada Regents' Award for Creative Activities and a 2014 Nevada Arts Council Artist Fellowship.
---
Hans Halt
String Bass, Jazz Piano Jazz Composition, Lecturer, Jazz & Improvisational Music, UNR
(Jazz Combo Clinics)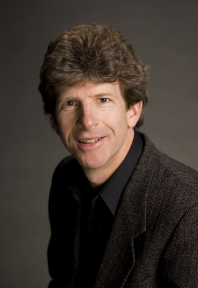 Hans Halt holds his Bachelor and Master degrees from UNR and is a full time instructor of bass and jazz studies at the university. He is currently teaching Jazz Arranging, Jazz History, Jazz Composition, Jazz Improvisation, Jazz Keyboard Techniques and Applied Bass and Piano.
Mr. Halt began playing professionally over thirty years ago in Buffalo, NY. In 1980, Hans moved to the San Francisco Bay area gaining experience playing with top Bay Area musicians, including Mark Levine and Pete Escovedo. Since moving to the Reno area in 1985, Hans has been an active performer and composer with a variety of creative groups, including the Afro-Cuban jazz group No Comprende, The Ed Corey Trio (CD-Modal Citizen), and the University of Nevada, Reno's jazz faculty, The Collective, (CD's- North, Boats,Balance, Once and Again). He also performs regularly with the Reno Philharmonic and the Reno Jazz Orchestra.
Mr. Halt has performed with numerous top jazz artists participating in the Reno Jazz Festival, including Peter Erskine, Bobby Hutcherson, Geri Allen, Fred Hersch, Lee Konitz, Ravi Coltrane, and Avishai Cohen.
Mr. Halt is an experienced clinician, having presented master classes and performances for the Reno Jazz Festival, Music Teachers National Association, and Brigham Young University.
---
JAZZ IN SCHOOLS

"[The students] get the best of both worlds. They get to perform in front of a bunch of people, their friends, other schools, and then they get to have feedback on their performance by some world class professionals."

Andrew Heglund, D.A.
Associate Professor, Music Theory, Percussion
Department of Music
University of Nevada, Reno